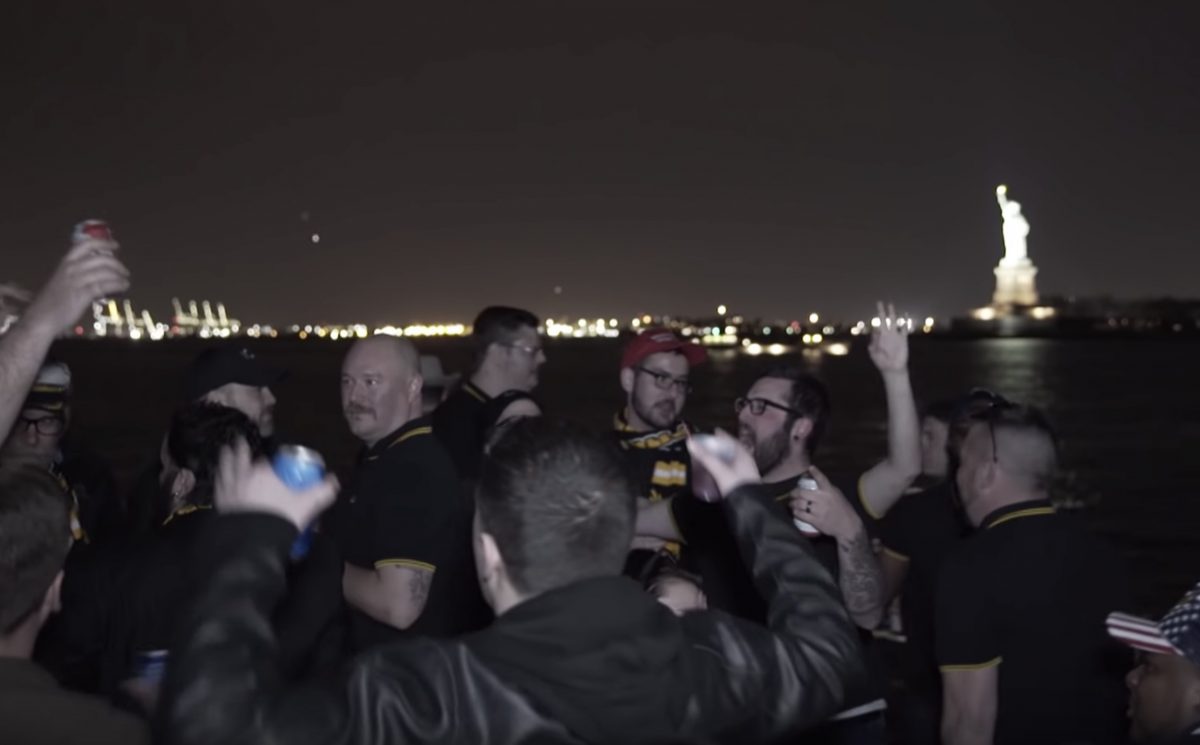 Twitter has suspended a number of accounts linked to Proud Boys, what some consider to be a white nationalist group, ahead of Sunday's Unite the Right 2 rally in Washington DC.
According to Buzzfeed, which first reported the news, the Proud Boys main account, @ProudBoysUSA — as well as the account of its founder Gavin McInnes — was shuttered.
Regional accounts associated with the group were also blocked, as were the group's Periscope access.
A Twitter spokesperson confirmed that the accounts were taken down, telling Buzzfeed, "We can confirm that these accounts have been suspended from Twitter and Periscope for violating our policy prohibiting violent extremist groups."
McInnes, the co-founder of Vice Magazine, started the group in 2016, eight years after leaving the publication. Members of the Proud Boys are often spotted at rallies and protests, like Charlottesville, wearing their uniform black Fred Perry polo shirts with gold trim.
McInnes blamed the "conservative purge" for the accounts being blocked.
"All this stuff is part of the conservative purge, getting the right off social media, to try to stop Trump from getting reelected. He's already won; the ship has sailed," McInnes said. " I think it will have zero effect on my reach or on the Proud Boys. We'll always come back."
Twitter's move comes on the same week as it announced it would not — unlike Facebook and other sites — ban InfoWars or Alex Jones.
[image via screengrab]
Have a tip we should know? tips@mediaite.com