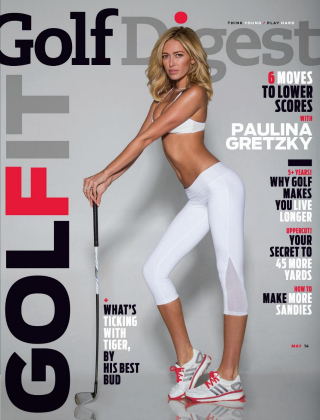 You may have heard the rumblings lately around print magazines dying a slow death. The power and convenience of digital media in the palm of a hand combined with the addictiveness of social media are helping to turn those rumblings into reality…
In the last six months of 2013 alone, newsstand sales fell 11.1 percent for the 386 U.S. consumer magazines, according to the Alliance for Audited Media. It's all part of a disturbing trend for the industry that began in earnest in 2009.
So when Rolling Stone puts one of the Boston Bombers on its cover and makes him look like a young rock star, it all to sell more copies. And that edition sold twice as many copies as Rolling Stone's 2013 average.
When Time magazine calls Chris Christie "The Elephant in the Room" on its cover (post-New Jersey gubernatorial landslide and pre-Bridgegate), it's also creates lots of controversy. And on cue, it also sold double the amount of copies an average Time edition normally does.
This business strategy in the industry now extends to…yup…Golf Digest as well. Needless to say the sport is going through a rough patch these days. Exhibit A is the final-round TV ratings for The Masters this past Sunday, its lowest in 10 years despite an exciting 20-year-old phenom (Jordan Spieth) vying for the Green Jacket before bowing to 2012 champ Bubba Watson. Sports media pundits warned the absence of Tiger Woods—who was sidelined due to back surgery—would result in a big drop in viewership (despite Tiger not winning at Augusta since 2005), and boy…were they right.
So it's not surprising to see Golf Digest turn to Paulina Gretzky to help sell some copies during a time when anyone not named Tiger isn't rousing much interest. Is Paulina tearing it up on the LPGA Tour? Well, not exactly…one has to be ON said tour to do so. Instead, Gretzky—the daughter of the greatest hockey player who ever lived—is engaged to Dustin Johnson, whose highest finish at the Masters is 13th. In total, Johnson is the owner of ten tour victories during his seven year career (which is 69 less wins than Mr. Woods). As an added bonus, Golf Digest is also including a behind-the-scenes video of the shoot as well.
As you can see from the cover, Ms. Gretzky has adopted the Sue Ellen Mischke fashion staple of wearing a bra as a top (Caution: this is a Seinfeld reference some of you may have to Google). At last check, no players on the LPGA Tour dress this way (to borrow another Seinfeld phrase, "Not that there's anything wrong with that…"). No matter. The cover is exploding on Twitter with the kind of backlash the aforementioned Rolling Stone and Time Magazine controversial covers had before it. As you can imagine, most women are appalled, especially when learning that Golf Digest has not featured a woman on its cover in any form since 2008.
"It's frustrating because it's Golf Digest, it's not Sports Illustrated's swimsuit issue," World Golf Hall of Famer Juli Inkster. "I'm guaranteeing you right now, it was not a woman editor who chose that cover."
"Obviously, Golf Digest is trying to sell magazines," says Stacy Lewis, a former world #1. "But at the same time you'd like to see a little respect for the women's game."
In the end, you will read somewhere next week about Golf Digest doubling its sales for this particular edition.
And moving forward, expect to see more magazines go down the same path.
Desperate times call for desperate measures, after all.
— —
>> Follow Joe Concha on Twitter (@ConchaMedia)
Have a tip we should know? [email protected]