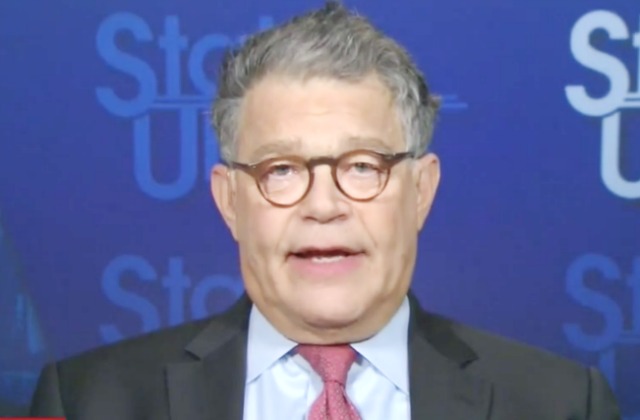 The walls are closing in on Sen. Al Franken, with a seventh accuser stepping forward today and multiple Democrats calling for his resignation in the aftermath, including DNC chair Tom Perez and more than 20 Senators (and counting).
Franken is expected to give remarks tomorrow and, well, it'd be pretty crazy if he didn't resign. The former SNL star's time in public service should be drawing to a close, and provided it did, what happens next in Minnesota politics?
What happens to that Senate seat once Franken walks into the sunset, relegating his propensity for butt grabbing to the private sector?
Minnesota state law is pretty clear on what the next steps will be, stipulating that in the event of a vacancy in the Senate, a special election "shall be held at the next November election if the vacancy occurs at least 11 weeks before the regular state primary preceding that election."
Franken's resignation, if it happens tomorrow, will indeed occur more than 11 weeks before the state primary, meaning that a special election will be held in November 2018 to decide who Franken's permanent replacement will be.
In the meantime, Democratic Governor Mark Dayton is given the ability to make a "temporary appointment to fill any vacancy," according to state law.
In other words, Dayton can pick whoever he wants and this pick is guaranteed to be a Democrat. Which Democrat? That is still up in the air, but leading candidates would have to be Rep. Keith Ellison, Attorney General Lori Swanson, State Auditor Rebecca Otto and Lieutenant Governor Tina Smith.
[image via screenshot]
—
Follow Lawrence Bonk (@sidescrollers) on Twitter
Have a tip we should know? tips@mediaite.com