Seventh Woman Accuses Franken of Sexual Misconduct: He Said It's His 'Right as an Entertainer'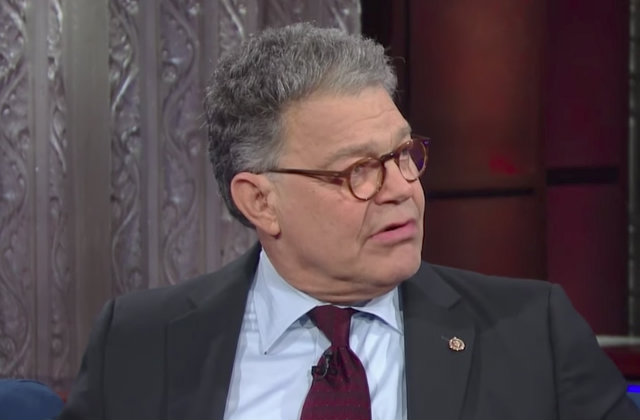 A seventh woman has come forward today to accuse Senator Al Franken of sexual misconduct, alleging the Minnesota lawmaker tried to forcibly kiss her in 2006.
As reported by Politico, a former Democratic congressional aide claims the incident took place after one of Franken's radio shows before he was a senator.
"He was between me and the door and he was coming at me to kiss me. It was very quick and I think my brain had to work really hard to be like 'Wait, what is happening?' But I knew whatever was happening was not right and I ducked. I was really startled by it and I just sort of booked it towards the door and he said, 'It's my right as an entertainer,'" said the woman.
Unlike in other accusations involving Franken where he has apologized, he is vehemently denying these claims and has implied the woman is a liar.
"This allegation is categorically not true and the idea that I would claim this as my right as an entertainer is preposterous. I look forward to fully cooperating with the ongoing ethics committee investigation," said the senator to Politico.
Other Franken accusers include radio personality Leeann Tweeden, who alleges the lawmaker — prior to his election in 2008 — forcibly kissed her and harassed her while he was working as a comedian. Though, the most damning piece of evidence against Franken is a picture of him mock-groping Tweeden while the two were overseas on a USO tour.
Additionally, another woman has accused Franken of grabbing her breast during a photo op in 2006 — which is what numerous other women have accused the senator of doing.
[image via screengrab]
Follow the author on Twitter (@calebecarma).
Have a tip we should know? tips@mediaite.com