Trump Blames 'Bad Environmental Laws' for California Wildfires, Says 'Must' Cut Down Trees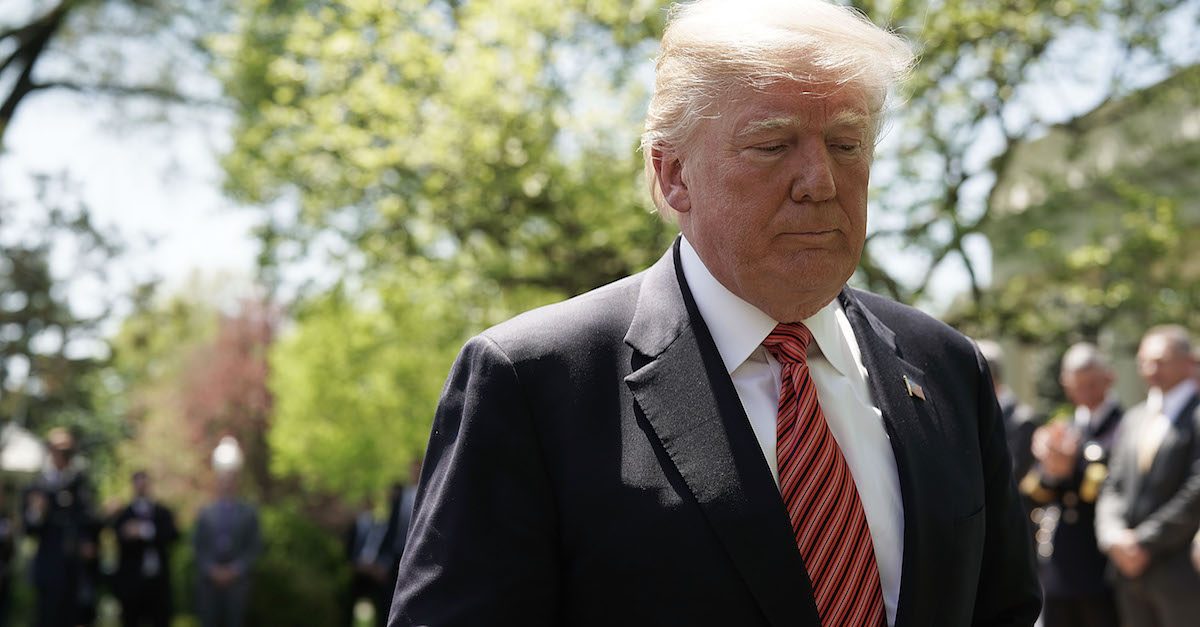 On Sunday, President Donald Trump blamed "bad environmental laws" for California wildfires. He also called for trees to be cut down to stop the spread of the fire.
"California wildfires are being magnified & made so much worse by the bad environmental laws which aren't allowing massive amount of readily available water to be properly utilized," Trump wrote. "It is being diverted into the Pacific Ocean. Must also tree clear to stop fire spreading!"
It is unclear what prompted Trump's tweet or what the source of his claims could be.
One hint may be found, however, in a July 19th report from Herald and News about Secretary of the Interior Ryan Zinke's planned visit to California.
That report, which was flagged by Buzzfeed's Chris Geidner as a possible catalyst for Trump's bizarre claims, reads:
With little clout in Sacramento, Republicans are trying to use their power in Washington to reshape California's water policies.

Less than two weeks after state regulators announced sweeping new water allocation limits, the GOP-controlled House is expected this week to pass spending legislation that would block federal funding for that allocation plan. It also includes measures that would bar legal challenges to major water infrastructure projects in the state.

On Friday, Republican Rep. Jeff Denham of California is hosting Interior Secretary Ryan Zinke in his district to "discuss the administration's potential role in improving water infrastructure and protecting Valley water rights."

That's a sign the Trump administration may fight the allocation proposal, which was announced by the California State Water Resources Control Board on July 6.
Axios' science editor Andrew Freedman also suggested this source for Trump's riff: "President Trump appears to be referring to endangered species protections, which mandate availability of water for some species. However, firefighters haven't complained about lack of water for firefighting, but rather, the extreme nature of these fires."
The tweet also comes one day after California Governor Jerry Brown called for Trump to help with the destructive fires.
So far, Trump has not provided any follow-up information or context to help better explain his claims. Nor did the president mention the lives lost in the fire in his Sunday tweet.
Meanwhile, the fires in California continue to rage on.
[image via screengrab]
Have a tip we should know? tips@mediaite.com