Trump Reportedly Funneled Donations For Children's Cancer Hospital to His Business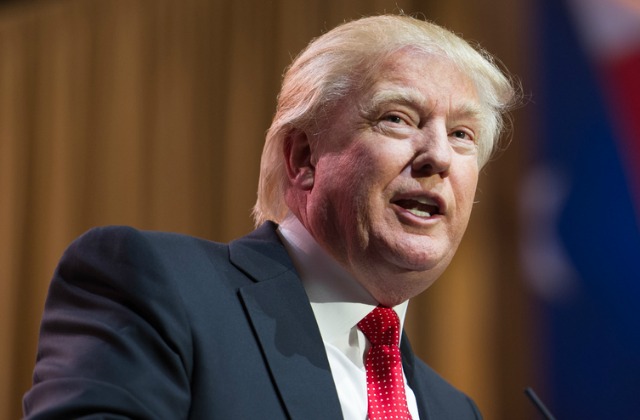 President Donald Trump funneled $100,000 in donations intended for a childhood cancer hospital into revenue for the Trump Organization, Forbes reports.
The Forbes report scrutinizes Trump's son Eric, who hosts an annual golf invitational for his foundation at the Trump National Golf Club in Westchester County, New York every September.
Per Forbes, Eric "has hosted this event for ten years on behalf of the St. Jude Children's Research Hospital in Memphis," and has directed "more than $11 million there, the vast majority of it via this annual golf event."
Eric boasts that his charity is efficient, hosting the event free of charge at his family's golf course and having "most of the other costs donated," so that "virtually all the money contributed will go toward helping kids with cancer."
"We get to use our assets 100% free of charge," Trump said to Forbes.
Unfortunately for the children, that's not true. Forbes reviewed filings from the Eric Trump Foundation, and determined "that the Trump Organization received payments for its use, part of more than $1.2 million that has no documented recipients past the Trump Organization."
Not only that, but the Trump Organization may have been overcharging for the rental of the use of the golf course. Forbes consulted "Golf charity experts" (because of course they did), who said "the listed expenses defy any reasonable cost justification for a one-day golf tournament."
But there's more:
Additionally, the Donald J. Trump Foundation, which has come under previous scrutiny for self-dealing and advancing the interests of its namesake rather than those of charity, apparently used the Eric Trump Foundation to funnel $100,000 in donations into revenue for the Trump Organization.
While $100,000 — donated for the benefit of cancerous children — was funneled into the Trump Organization, Forbes also reports that of the donations, "$500,000 was re-donated to other charities, many of which were connected to Trump family members or interests, including at least four groups that subsequently paid to hold golf tournaments at Trump courses."
Dan Alexander, who penned the Forbes report, notes that this "seems to defy federal tax rules and state laws that ban self-dealing and misleading donors."
Alexander also writes that according to two people involved, President Trump "specifically commanded that the for-profit Trump Organization start billing hundreds of thousands of dollars to the nonprofit Eric Trump Foundation."
The Forbes report takes a deep dive into the structure and history of the Eric Trump Foundation, which stopped fundraising this year.
During the 2016 election, Donald Trump's Foundation came under intense scrutiny for its unorthodox practices, and Washington Post reporter David Fahrenthold even won a Pulitzer Prize attempting to track down evidence of the now-president's charitable giving — to little avail.
[image via Christopher Halloran / Shutterstock.com]
—
Follow Aidan McLaughlin (@aidnmclaughlin) on Twitter
Have a tip we should know? tips@mediaite.com
Aidan McLaughlin - Editor in Chief