Chili's Cancels Fundraiser After Backlash for Group's Anti-Vaccination Views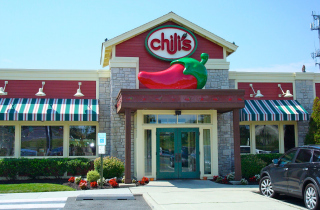 On Monday, the Chili's Grill & Bar food chain was set to donate 10% of its customers' checks to the National Autism Association (NAA), as part of National Autism Awareness Month. As it turns out, the NAA suggests that childhood vaccines have a causal relationship with triggering autism in "some, if not many, children."
While the NAA doesn't definitively claim a causal link, they sent their visitors to the National Vaccine Information Center (NCIV), which has been called "the most powerful anti-vaccine organization in America, and its relationship with the U.S. government consists almost entirely of opposing federal efforts aimed at vaccinating children."
And so began the backlash against Chili's from those who understand that this is dangerous junk science. To be clear: there is no causal link between vaccines and autism.
Critics poured onto the Chili's social media sites to lambast them for donating to the anti-vaccination crowd. At first, the restaurant chain got defensive, issuing a statement on their Facebook page:
But the negative comments kept coming. In overwhelming numbers. And so eventually, Chili's gave in and canceled all plans to donate to NAA. They issued another statement:
A victory for science, shall we call it? Your baby back ribs will no longer finance people with the same views on vaccines as, say, Jenny McCarthy.
[Image via TwoSquirts]
— —
>> Follow Andrew Kirell (@AndrewKirell) on Twitter
Have a tip we should know? tips@mediaite.com