CNN is Not Happy WH Deputy Press Sec Raj Shah Showed Up Three Hours Late to Briefing
CNN's Brooke Baldwin and Jim Acosta were not pleased with how late Raj Shah was to his maiden press briefing.
During CNN Newsroom, Baldwin went to Acosta in the White House briefing room, which was full of correspondents and no press secretary.
"This has been delayed not once, not twice, but three times. What's up?" Baldwin asked tersely.
"Don't blame me for this, Brooke," Acosta replied. Turning to the side, he said: "How does everybody feel in the room about this?"
The reporters let out a collective groan and laughed.
"These are not happy campers… I just took a poll of the room there. Very scientific," Acosta said.
The briefing was initially supposed to be at 1 PM, then it was moved to 2:30 PM, then 3:15 PM, leaving the press to wonder: Where the heck is Raj?
Even the chyron at the bottom of CNN's coverage sounded exasperated: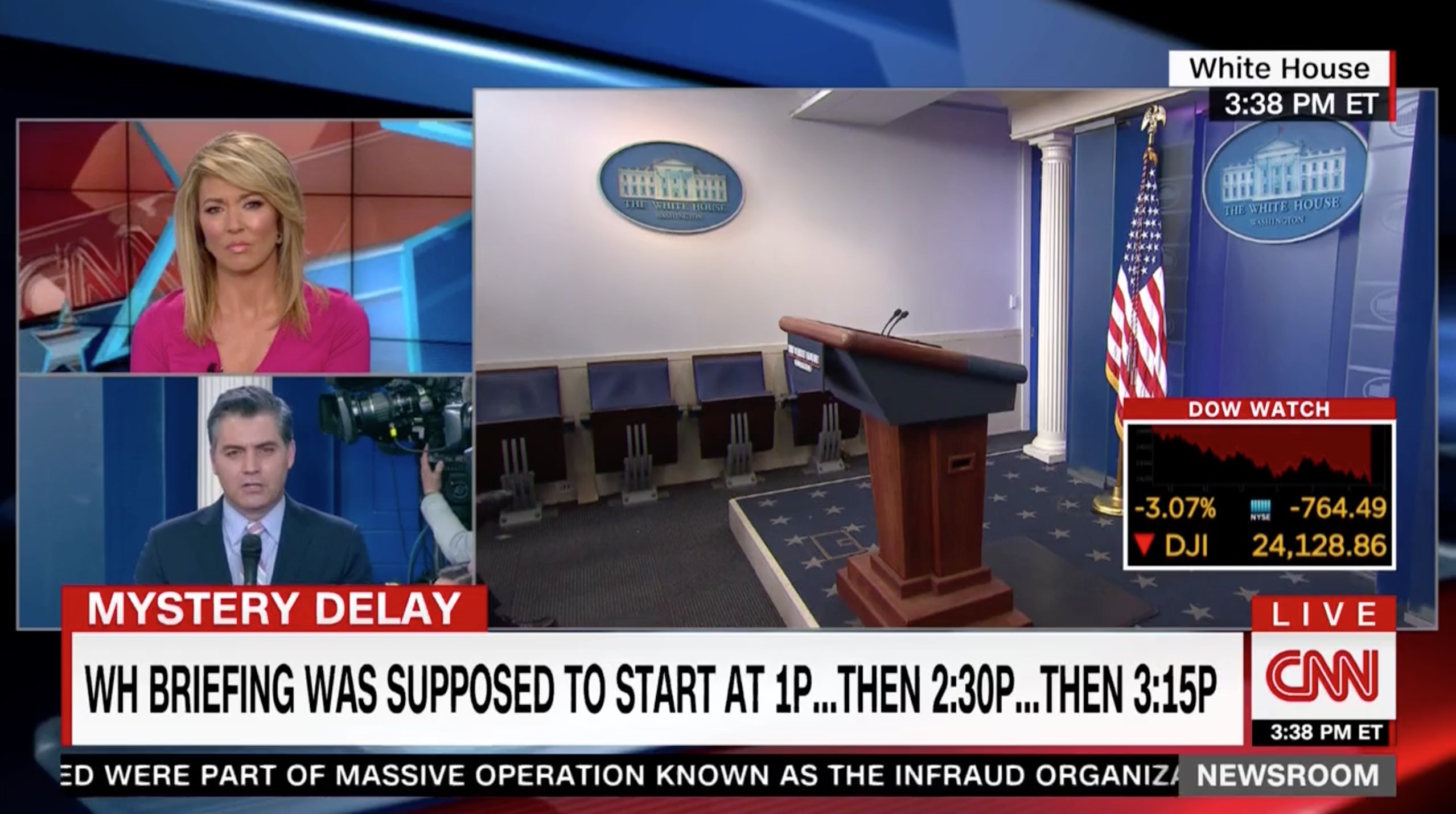 Watch above, via CNN.
[image via screengrab]
Have a tip we should know? [email protected]