CNN chief national correspondent John King nicknamed the meeting and subsequent presser between US President Donald Trump and Russian President Vladimir Putin "the surrender summit," as the American leader appeared to side with the Kremlin over his own intelligence services on the issue of election interference in 2016.
"I'm shaking my head like everyone else you've spoken to in the last 30 minutes or so," King said to CNN anchor Anderson Cooper. "I've been here for 30 years. I came to Washington in the final months of the Reagan administration and I have never seen an American president simply surrender to the leader of Russia."
"You should call this the surrender summit," he added.
King continued by outlining all the many issues he had with Trump's mishandling of the presser with Putin:
"He could have said we're not going to resolve what happened in 2016: 'President Putin says he didn't do it, but I'm here to say if this happens on my watch, there will be sanctions, there will be penalties, there will hell to pay.' That's all the president had to say to stand up for the current actions, but he didn't do that. I'll repeat what everyone else said: He never specifically mentioned Ukraine, he didn't mention the nerve agent attacks in the UK, he didn't mention the anniversary of the MH-17 airliner being shot down. Not only that, he stood there while Vladimir Putin said let's work together on cyber security — insert laughter here. Let's work together on transnational crime — let's insert laughter, ludicrous here. And he also stood there while Vladimir Putin voiced compassion for Syrian refugees. Russia is as responsible as anybody on this planet for the Syrian refugee crisis."
In the hours leading up to the meeting and presser, the CNN correspondent also took to his Twitter account to criticize the president for failing to mention election tampering in his initial public statement regarding the Helsinki, Finland meeting.
1st public statements. No @POTUS mention of election meddling, Crimea, other Russian aggressions. Instead praises #Putin and hopes for "extraordinary" relationship.

— John King (@JohnKingCNN) July 16, 2018
As for Trump's remark defending Putin, the president said, "President Putin says it's not Russia. I don't see any reason why it should be."
Watch above, via CNN.
[image via screengrab]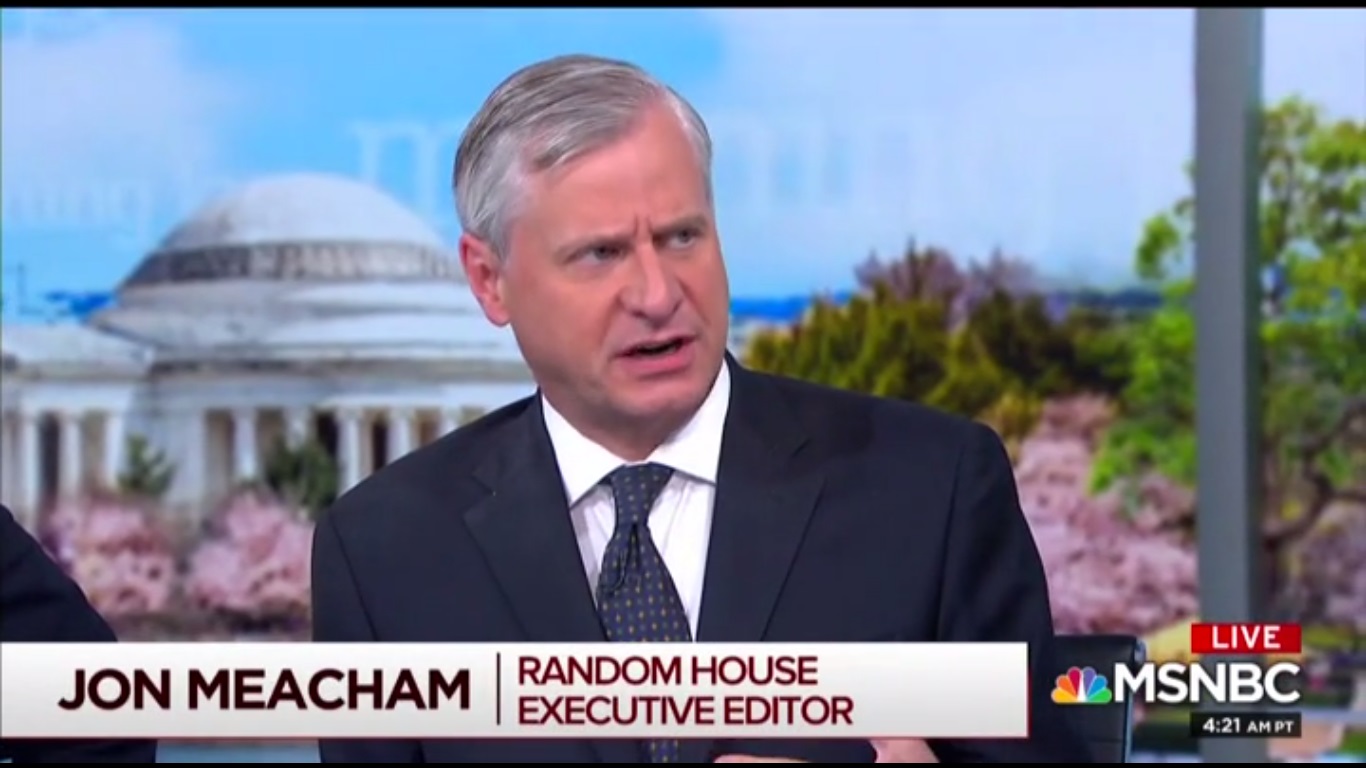 Follow the author on Twitter (@calebecarma).
Have a tip we should know? tips@mediaite.com