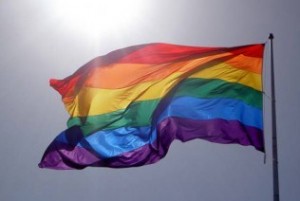 Almost two weeks after President Obama announced his support of marriage equality, the National Association for the Advancement of Colored People voted this weekend to officially endorse gay marriage. The social issue has proved to be a divisive one in the African-American community. All but two of the members of the NAACP's board voted in favor of a resolution yesterday that would affirm the organization's "support [of] marriage equality consistent with equal protection under the law."
RELATED: Melissa Harris-Perry Takes NAACP To Task For Not Taking A Stand On LGBT Rights
The New York Times gives some insight into what kind of effect the resolution will have.
The practical implications of the N.A.A.C.P.'s decision are unclear. Several of its leaders have already expressed support for same-sex marriage, and local branches have repeatedly opposed measures to ban such unions, most recently in North Carolina, where voters just passed a referendum against marriages and civil unions for gay people.

The strongest opposition to same-sex marriage within the black community has come from church leaders, whose opinions may not be swayed by the N.A.A.C.P. In its resolution, the board appeared to be sensitive to those objections, reaffirming its support for religious freedom.

The N.A.A.C.P. has been grappling with the issue for several years. Among religious figures on the board, the issue was especially fraught with meaning.

Maxim Thorne, a former high-ranking official with the organization, said that "for certain people, it was a very long evolution and a very long process of reconciling their faith with this, and coming to a very civil rights understanding of marriage equality versus a theological understanding of marriage."
As for how Obama's personal support of gay marriage will impact his support in the black community, two recent polls show that more people are likely to vote against the president than for him as a result of his shift.
Have a tip we should know? tips@mediaite.com
Josh Feldman - Senior Editor