NEW BATTLEFRONT: Brian Williams' MSNBC Show Overtaken by Fox in Late Night Ratings War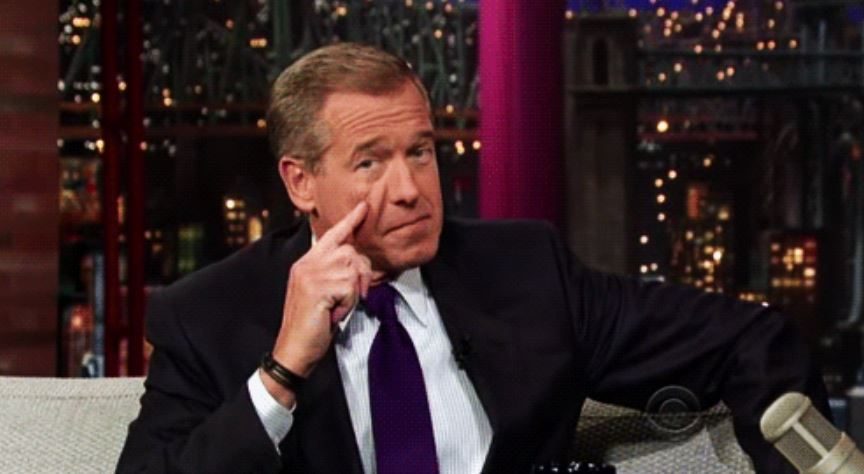 The MSNBC anchor who once lied about nearly getting shot out of the sky in a helicopter hovering over Iraq is currently watching his show's ratings be taken down by a new enemy — one that isn't imaginary.
MSNBC's 11th Hour, the show hosted by veteran newsman Brian Williams, has fallen behind in the 11:00 p.m. ratings war to rival Fox News. While MSNBC previously held down the time slot with Williams at the helm, consistently besting Fox News — which re-aired primetime shows in the timeslot — his show was edged out for the month of February by Shannon Bream's new live program Fox News @ Night.
Bream's 11 p.m. show boasted an average audience of 1.55 million, with 374,000 in the coveted 25-54 demographic, while MSNBC's program garnered 1.48 million viewers and 325,000 in the key demo. CNN Tonight with Don Lemon took bronze in the time slot. (The previous month, Williams averaged 1.64 million total viewers and 376,000 in the demo, compared to Bream's 1.523 million and 351,000 in the same metrics.)
When Fox News launched the program with Bream — who was previously a correspondent for the network — in the fall of last year, they billed the show as "a live hour of hard news and analysis of the most compelling stories from Washington and across the country."
"With news breaking at all hours — and often late into the evening — the show will provide viewers with the very latest must-see information from FNC's deep bench of correspondents and experts," stated Fox News. "It will function as a capstone on today's most consequential news, with an eye toward setting the table for tomorrow's ever-changing developments."
As for Williams, the former NBC Nightly News anchor was suspended from the network after it was revealed in 2015 that he had falsely claimed a helicopter he was in took an RPG over Baghdad, Iraq. Williams has since made a comeback on MSNBC, taking the helm at 11 p.m. for a bold hourlong live show. He dominated the time-slot for months, before Fox News followed suit with Bream's show. It's a match-up that will be interesting to watch in coming months.
This post has been updated to reflect ratings information from previous months.
[images via screengrab]
Follow the author on Twitter (@calebecarma).
Have a tip we should know? tips@mediaite.com