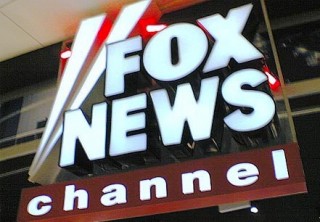 Nielsen's annual look at the racial breakdown of cable news viewers has arrived and once again there are some seriously sharp difference between the big three networks when it comes to the diversity of their viewers.
During the primetime hours of 8-11 p.m., MSNBC's audience is 24% black, CNN's audience is 16% black and Fox News' audience is just 1% black. By comparison MSNBC's primetime audience is 67% white while CNN's is 73% white and Fox News' is 92% white.
According to the 2010 census, 72% of Americans identify as "white alone" while 13% say they are "black or African-American." That means that both CNN and MSNBC are overrepresented when it comes to black viewers, while Fox News is vastly underrepresented.
Using November 2014 as an example, Fox News averaged 2.082M total viewers in primetime, compared to 653K for CNN and 605K for CNN. That means that Fox had an average of about 20,820 African-Americans watching on a nightly basis. For CNN, that number was approximately 104,480 and for MSNBC it was 145,200. So even with an audience that more than doubles its competitors, Fox had far fewer black viewers than the other two networks.
As for other minority groups, Fox's percentage is lower than that of either CNN or MSNBC across the board, in both primetime and total day. CNN's Asian-American audience is slightly larger than that of MSNBC, while CNN and MSNBC have the same percentage of Hispanic viewers (7%). With self-described "Hispanics" representing 16% of the U.S. population, that means all three networks are significantly underrepresented in that department, though CNN has an entire Spanish-speaking network CNN en Español, and Fox has its Fox News Latino property.
See the full breakdown below, via Nielsen:

[Photo via Fox News]
— —
>> Follow Matt Wilstein (@TheMattWilstein) on Twitter
Have a tip we should know? tips@mediaite.com