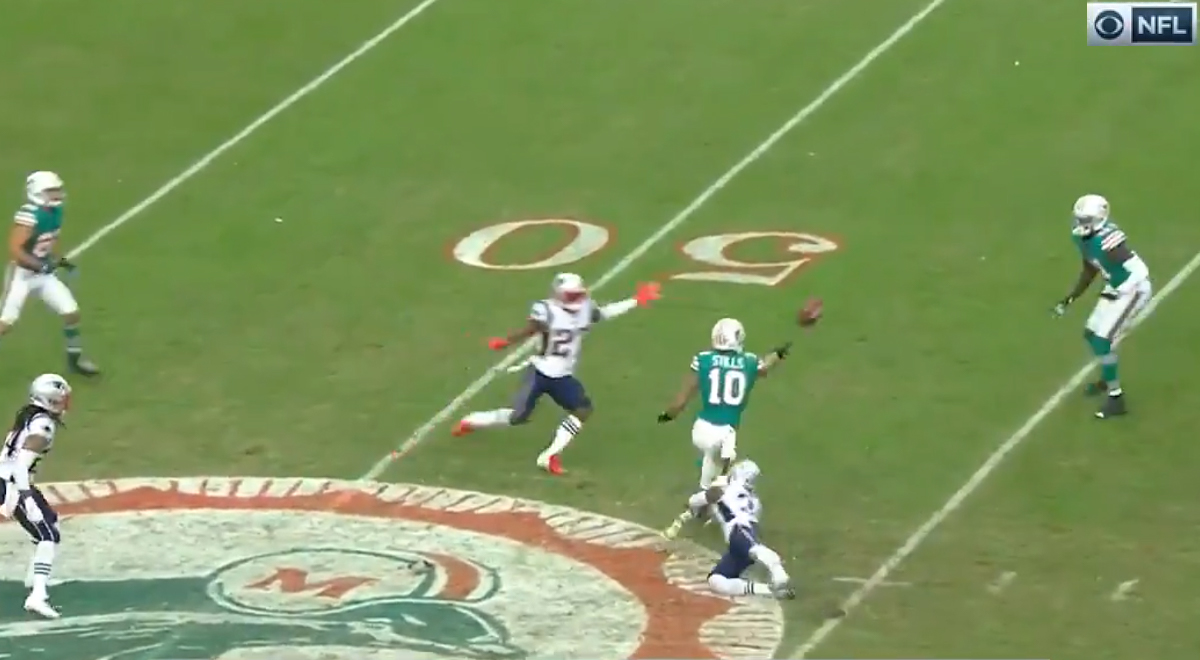 On Sunday, the New England Patriots and their fans were prepared to mark their game against the Miami Dolphins in the W column, but the Miami's Ryan Tannehil, Kenny Stills, DeVante Parker, and Kenyan Drake had other plans.
And for fans of great football, thank goodness they did, because the game-winning play that ensued was amazing. Luckily, the Dolphins tweeted a clip in case you missed it or, like me, need to watch it 600 more times.
Look. JUST LOOK AT THIS!!!
IT'S A MIAMI MIRACLE! ??? #FinsUp#NEvsMIA pic.twitter.com/qvzsiI9a5g

— NFL (@NFL) December 9, 2018
Unbelievable. You don't see football like that too often but it's so worth it when you do. Unreal.
Except that when the play and touchdown were confirmed, and the score changed, it became all too real for New England fans. The team has a bad record against Miami at home, and this play, and viral video, and game-winning theatrical display, will certainly be the capper among those losses.
The Dolphins move to a disappointing 7-6. The Patriots miss a round ten and go to 9-4 on the season.
Sorry, Gronk.
[Featured image via screengrab]
—
Follow Caleb Howe (@CalebHowe) on Twitter
Have a tip we should know? tips@mediaite.com