Watch Speechless Erik Prince Fail to Defend Calling Iraqis 'Barbarians' in Al Jazeera Interview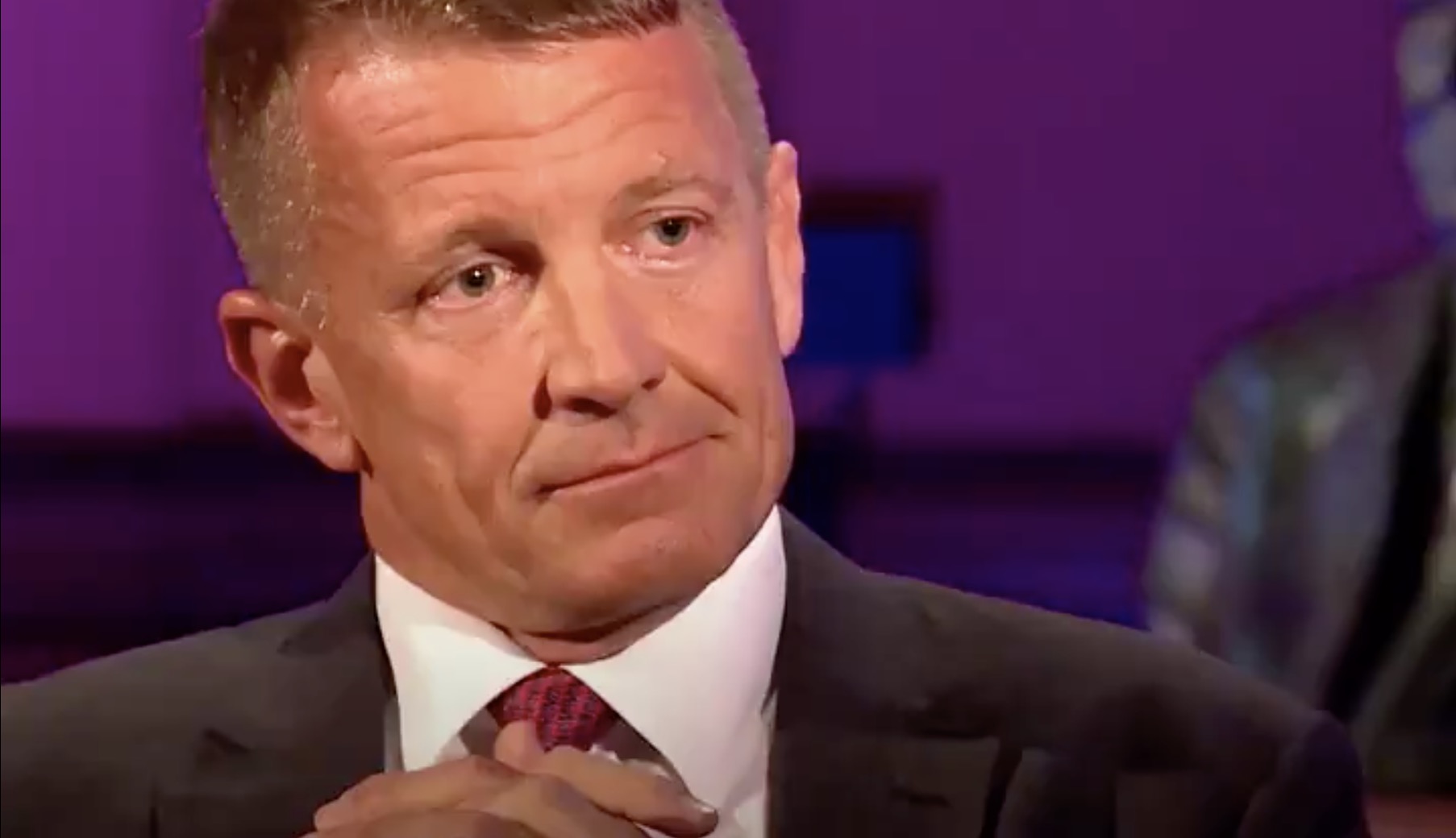 Former Blackwater founder Erik Prince experienced a somewhat dead-end during an interview with Al Jazeera's Mehdi Hasan, after being asked about an excerpt in his book in which he described the civilians under his watch in Iraq as "barbarians."
"What drives you when you come up with these plans to do private security in a lot of these Muslim majority countries? Because you yourself have referred to the people your men were fighting in Iraq as barbarians who crawled out of the sewer," Hasan challenged, on the network's Head to Head. "You say in your memoir, 'These are the chanting barbarians American troops were sent to liberate?"
Prince answered in the affirmative and said he has no problem calling suicide terrorists barbarians. Hasan pointed out Prince's team had not been sent to "liberate" terrorists; rather, Iraqi civilians. The former Blackwater founder began stumbling on his words as an audience cheered.
"The U.S. decision to liberate Iraq from Saddam Hussein, who did a lot more horrid things than we can even speak of here, that was certainly the intent. I certainly had no role in that policy decision," Prince replied.
Prince's securities services company, a private government contractor that was involved with numerous casualties in Iraq, is a prime target of criticism and disgust by those who opposed the Iraq war. Former Blackwater employees have alleged Prince would describe murdering Iraqis "as a sport or game," and sometimes had employees murdered or otherwise threatened for going to authorities with any incriminating information on him. Prince has never been prosecuted or been seriously investigated for his actions.
Asked about four of his men who were prosecuted in a U.S. court for murder or manslaughter of Iraqis, Prince replied that they were only convicted in a Washington, D.C. court, implying the judgment was not as legitimate.
Have a tip we should know? tips@mediaite.com