Republican Treatment of Romney Shows Trump is Very Likely to Still Be President at the End of 2019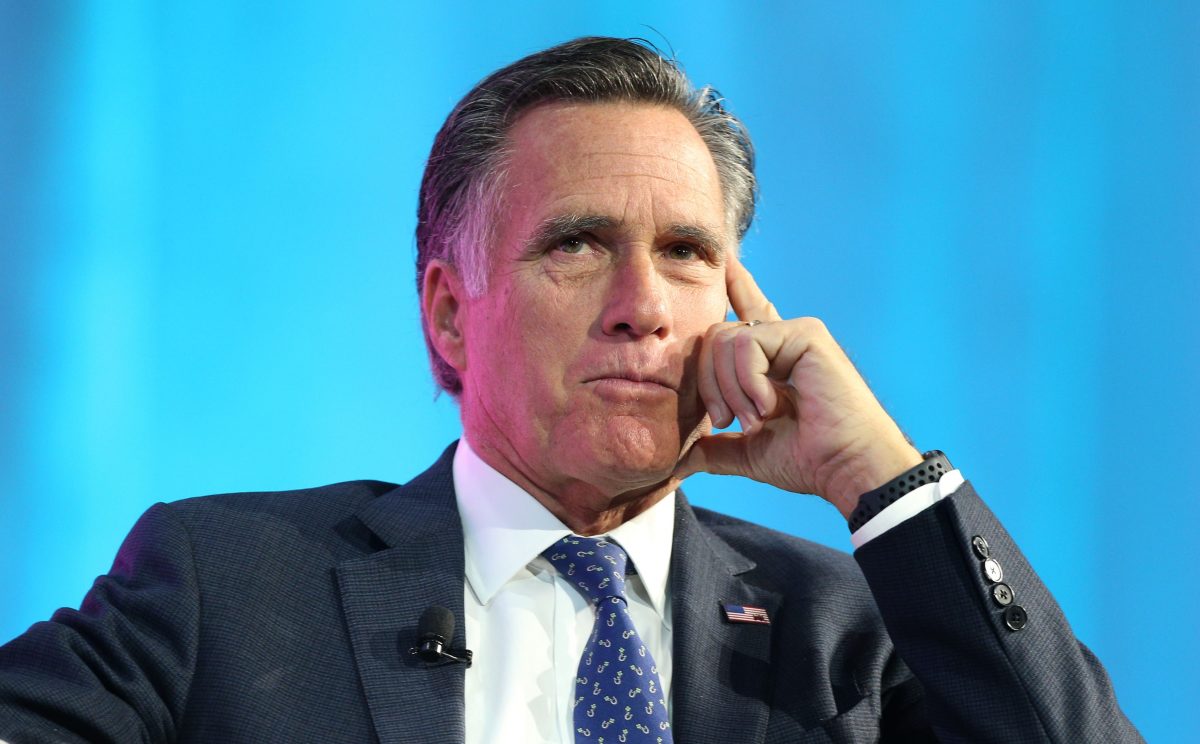 In the middle of 2018, I made a bet with a friend who is a member of the "state-run" pro-Trump media that the president would not resign or be removed from office by the end of 2019. Recently, at my suggestion, we doubled the bet, with my friend, who is personally very anti-Trump, more confident than ever that they will collect their winnings as Trump will no longer be president by the time we celebrate another New Year's Eve.
In this context, it was amusing to see 2019 begin with some prominent predictions of Trump's demise during the coming year. This was especially the case since, at the very same time, we are getting ample evidence that, unless Trump, supposedly the healthiest man to ever hold his office, suddenly suffers major medical problems, he will absolutely still be president when 2020 beings.
As my own experience with pro-Trump in-laws over Christmas suggested, there is no indication at all that Trump's political base is leaving him over the recent increase in chaos on multiple policy fronts. In fact, the early returns signal that the president's approval ratings may actually be going UP thanks to all of the current insanity coming out of the White House.
Then there was the roar of new GOP Senator Mitt Romney's op-ed correctly ripping Trump for lacking the character to hold his formerly esteemed office. In an environment where there was any real chance Republicans are getting ready to finally abandon Trump, Romney would have received at least some level of support, or, at the very least, there would have been confused silence.
Instead, Romney got treated like a kid in school who dared to take on the class bully, and lost.
Romney was immediately chastized and castigated from nearly every possible angle, even from a member of his own family, and at least one major anti-Trump media outlet. Seeing the pro-Trump GOP attacks be led by his own niece felt like the scene form The Sound of Music where Rolfe, the boyfriend of the oldest daughter, rats out the escaping Von Trapp family to his fellow Nazis.
While things change very rapidly in this modern world, it is really difficult to see how the year starts with Mitt Romney getting literally zero Republican public support for his highly accurate, and frankly somewhat muted, criticisms of Trump, and it ending with the GOP being willing and able to force Trump out of office. It's not just that the treatment of Romney reveals how much the current mood would need to change, it's that the destruction of Romney, literally before he has even officially taken office, is emblematic that there is simply no mechanism by which the tide could dramatically turn in less than twelve months, almost no matter what Robert Mueller reveals.
It is quite clear that Romney, like a dissenter within a mob family, was made an example of on purpose. If anyone left in GOP power (with the death of John McCain and the retirements of Jeff Flake and Bob Corker, there are not many in this category) was ever inclined to dare to join the "resistance," they need only look at how even Romney, once the party's presidential nominee who was thought the day before the 2012 election to have an excellent shot at winning, has been condemned.
With the state-run "conservative" media almost completely invested in not admitting that they facilitated the rise of an unqualified liberal conman who destroyed conservatism, and no one in political power daring to destroy their political future by supporting a coup with little chance of success, it is extremely difficult to envision how such a serious anti-Trump movement would even gain real traction. In fact, for the most part, I have stopped even thinking about this equation in purely political terms, at least not as we traditionally think of such things.
At its core, the Donald Trump presidency is a highly-successful reality television show. A reality television show simply does not go off the air as long as the ratings are good, there are plot-lines still to explore, and the star wants to keep the ruse going.
It is very clear that all of those components are currently in existence in this situation. Yes, "Season 5" (if you count the 2016 primary and general election campaigns as seasons one and two) will likely feature Trump's impeachment by the House of Representatives. But the GOP-controlled Senate will never allow the series to end while all the key people involved, including the supposedly anti-Trump mainstream media, are still benefitting, or at least better off than the alternative scenario, from this wild journey.
The fact that this never-ending rollercoaster ride is incredibly dangerous to the country simply does not matter to enough people in charge for that to be a major factor in any of this. Unless Trump somehow decides that the most exciting climatic plot twist is for him to leave office early, or there is a catastrophic event not currently within our expectations, "Season 5" will not be the end of the show.
In fact, there is still a better chance that we are only just in the middle of this drama, than we are nearing the very end.
John Ziegler is a senior columnist for Mediaite. He hosts a weekly podcast focusing on news media issues and is documentary filmmaker. You can follow him on Twitter at @ZigManFreud  or email him at johnz@mediaite.com
[Photo by George Frey/Getty Images]
This is an opinion piece. The views expressed in this article are those of just the author.