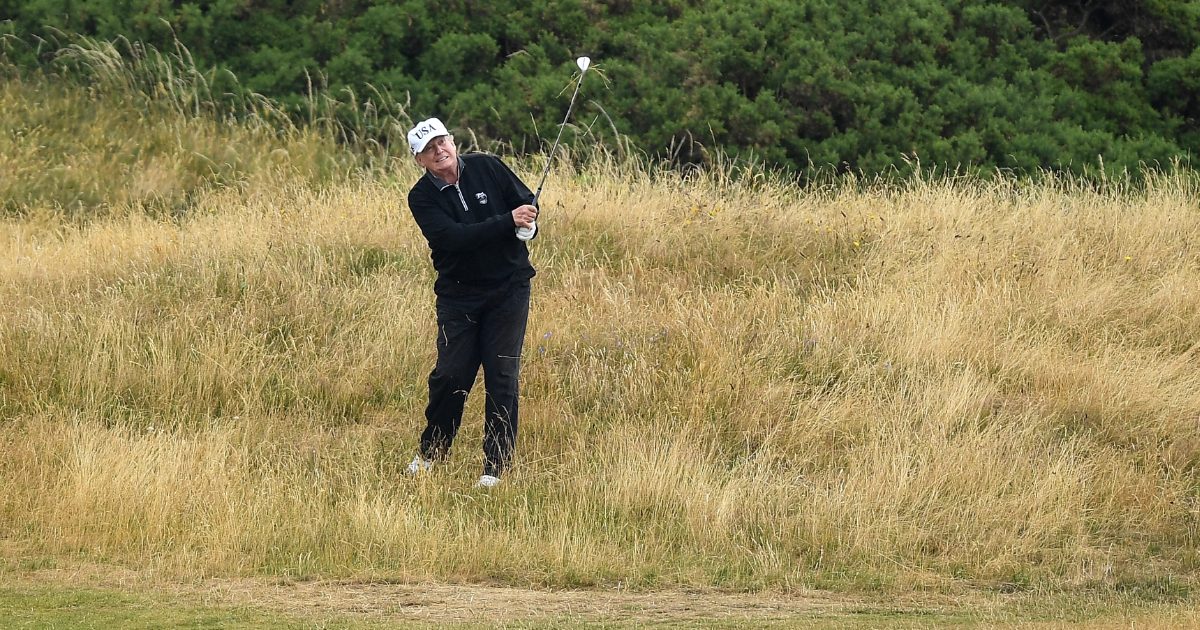 A veteran sportswriter who has written a book exploring President Donald Trump's relationship to the game of golf reports that Trump once cheated to beat the actual winner of a golf tournament at his club.
Rick Reilly spoke with Vox about his book Commander in Cheat, and related the most outrageous alleged cheating story he knew about Trump.
Reilly noted Trump currently advertises he won a 2018 club championship at his Mar-a-Lago Club in Florida, but wasn't there for the actual tournament due to peace talks with North Korean dictator Kim Jong Un in Singapore.
When Trump returned to the club, he spotted the winner, film financier Ted Virtue, playing a round of golf with his son, Reilly said.
Reilly then alleges Trump challenged Virtue and his son to play six holes for the club championship.
"They get to a hole with a big pond on it. Both Ted and his son hit the ball on the green, and Trump hits his in the water. By the time they get to the hole, Trump is lining up the son's ball. Only now it's his ball and the caddie has switched it," Reilly said.
Reilly said Virtue's son tried to protest, but the president's caddie said "No, this is the president's ball; your ball went in the water."
Trump then made the putt and declared himself the club champion, according to Reilly.
Reilly noted he wasn't able to speak with Virtue himself, but says the story was first reported by Golf.com and he got confirmation from two other club members.
CORRECTION: A previous version of this article characterized Ted Virtue's son as a child. In his interview with Vox, Reilly mischaracterized the age of Ted Virtue's son who played golf with Trump. All of Virtue's sons are at least in their 20s, not child-age.
Photo via Getty Images
Have a tip we should know? tips@mediaite.com