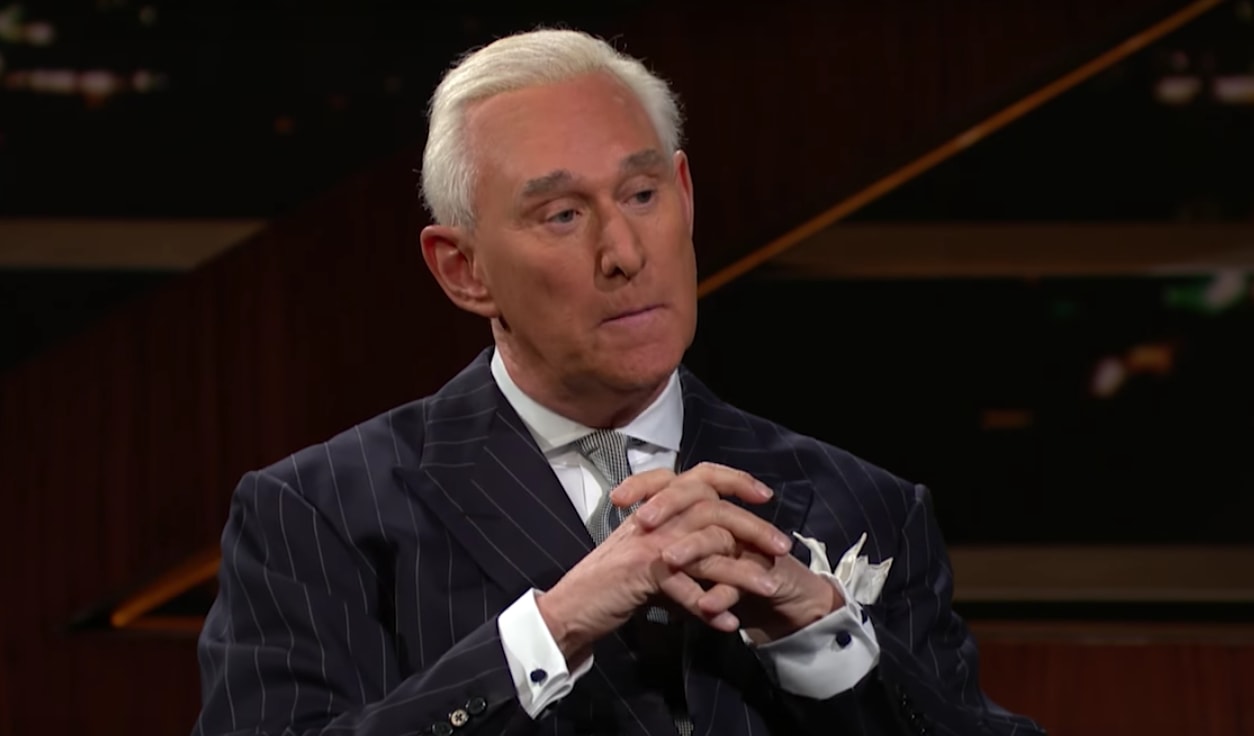 Donald Trump confidant Roger Stone, who is implicated in the current investigation into ties between the president's election campaign and Russia, reportedly urged Trump to fire FBI director James Comey in recent weeks, per Politico.
The Politico report outlines the moments before and after President Trump's decision to fire Comey, notably his frustration with how the news was taken by both critics and supporters who questioned his timing.
Stone, on the other hand, was reportedly "elated…enjoying a fine cigar," and celebrated the news of Comey's dismissal with a number of Tweets.
What Comey did to Hillary was disgraceful. I'm glad Trump fired him over it.@StoneColdTruth

— Roger Stone (@RogerJStoneJr) May 10, 2017
Comey was recently grilled about Stone in a House Intelligence Committee hearing in March, with questions probing his involvement in Trump's election campaign and potential contacts he may have had with Russia. Stone was reportedly in contact with Guccifer 2.0 during the campaign, a persona affiliated with Russia's hacking of the DNC and interference in the 2016 election.
Comey refused to comment on whether the investigation was looking into Stone, but the conspiracy-minded advisor has since repeatedly accused the former-FBI director of perjury.
After watching a CNN report on the story, Trump took to Twitter to deny he has been speaking with Stone:
The Roger Stone report on @CNN is false – Fake News. Have not spoken to Roger in a long time – had nothing to do with my decision.

— Donald J. Trump (@realDonaldTrump) May 10, 2017
Stone also denied the CNN and Politico reports on Twitter:
@realDonaldTrump @CNN With all due respect, I am not the source of CNN story and have made no such claim. I support the President's decision to fire Comey 100%

— Roger Stone (@RogerJStoneJr) May 10, 2017
I am not the source of Politico/ CNN stories claiming I urged @realDonaldTrump 2 fire Comey. Never made such claim. I support decision 100%

— Roger Stone (@RogerJStoneJr) May 10, 2017
When reached for comment, Stone told Mediaite "What Comey did to Hillary was disgraceful. I'm glad Trump fired him over it."
When asked if he pushed Trump to fire Comey, Stone replied "I couldn't say."
Stone's defense of Hillary Clinton may come as a surprise for some — in July, he accused Comey as being "in the tank for the Clinton Crime family":
FBI Director Comey has always been in the tank for the Clinton Crime familyhttps://t.co/NkkLYXdVhx

— Roger Stone (@RogerJStoneJr) July 8, 2016
[image via screengrab]
—
Follow Aidan McLaughlin (@aidnmclaughlin) on Twitter
Have a tip we should know? [email protected]
Aidan McLaughlin - Editor in Chief