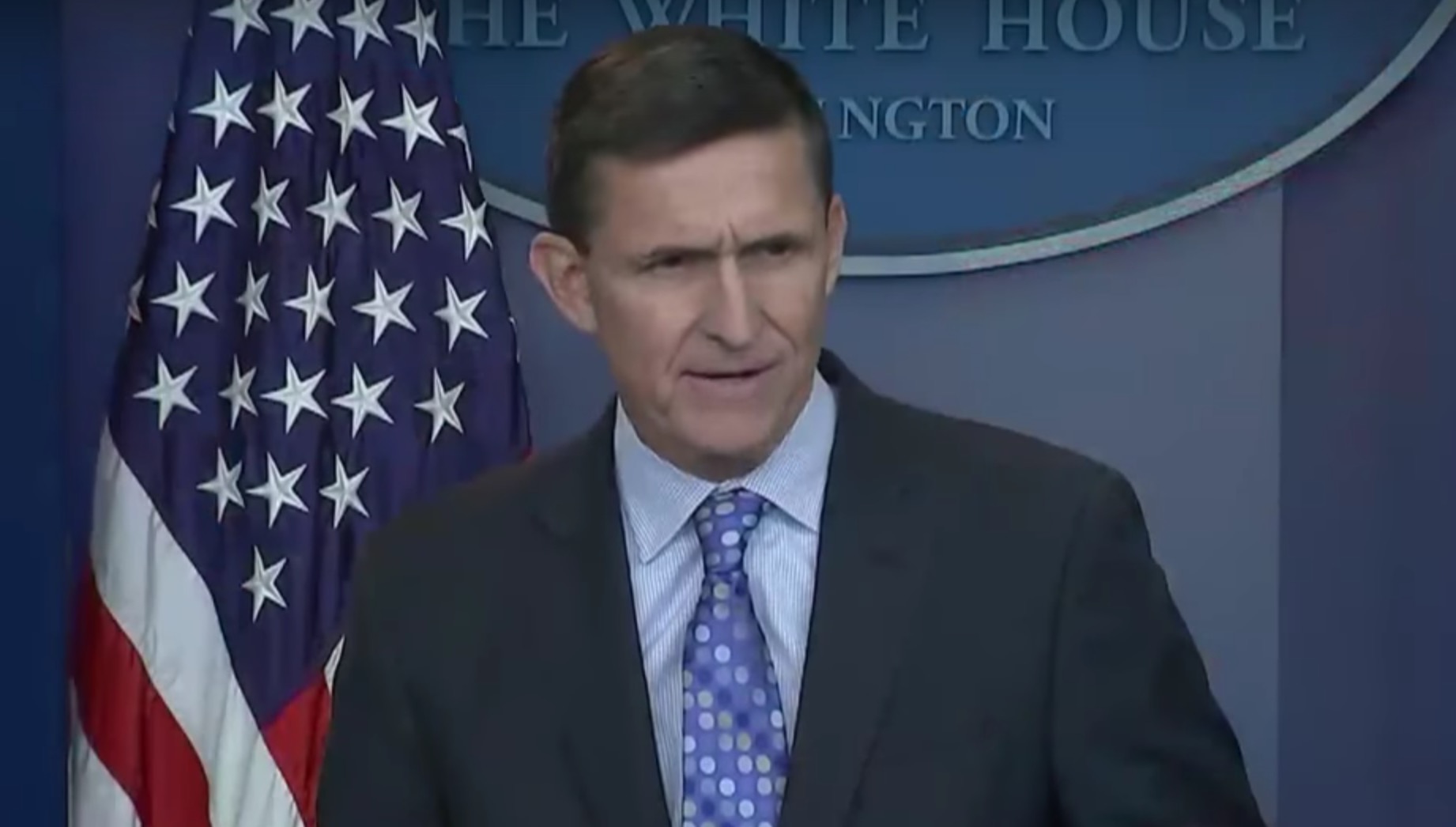 Fired national security advisor Michael Flynn — who faces mounting legal troubles following his ouster from the Trump administration in February — reportedly still has the president in his corner.
Flynn resigned from his post following news that he had illicit contact with Russian officials, about which he misled Vice President Mike Pence. The outspoken general now faces a barrage of federal investigations into his foreign conflicts, notably his failure to disclose payments from Russia and Turkey.
President Donald Trump has repeatedly defended Flynn since his scandalous dismissal from the administration, calling him "a very good person" referring to the investigation into the general as a "witch hunt."
According to a new Yahoo report, Flynn revealed that he was still in contact with the president during a meeting with close associates:
Saddled with steep legal bills, Flynn wanted to reconnect with old friends and talk about potential future business opportunities. But one overriding question among those present were his views on the president who had fired him from his national security advisor post.

Flynn left little doubt about the answer. Not only did he remain loyal to President Trump; he indicated that he and the president were still in communication. "I just got a message from the president to stay strong," Flynn said after the meal was over, according to two sources who are close to Flynn and are familiar with the conversation, which took place on April 25.
The news raises fresh concerns over the president's cosy relationship with a man who is under federal investigation for foreign conflicts, particularly relevant given explosive reports of Trump's request that former FBI director James Comey shut down the FBI's investigation into Flynn.
And if you thought that was enough bad news for Flynn: on Thursday, Reuters reported that the former Trump official had a number of undisclosed communications with Russian officials close to president Vladimir Putin.
[image via screengrab]
—
Follow Aidan McLaughlin (@aidnmclaughlin) on Twitter
Have a tip we should know? tips@mediaite.com
Aidan McLaughlin - Editor in Chief