Chicago Pitches James Beard Foundation To Be Host City for This Year's Awards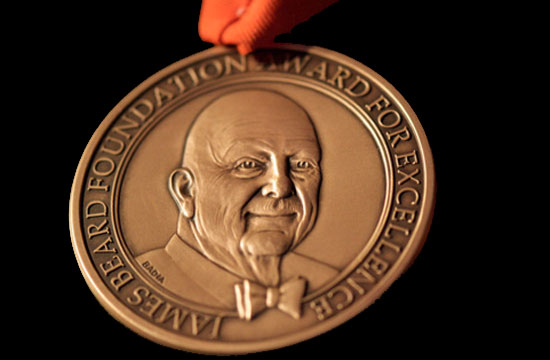 The City of Chicago's tourism board has pitched the James Beard Foundation a crazy idea: for it to be the host city of this year's James Beard Awards, which are a mere three months away. Personally, we think Chicago is still stinging from the loss of its 2016 Olympic bid. That is the only explanation for this KRAZY IDEA.
The James Beard Awards have been held in New York since the beginning of time (ie., for the past 23 years they've been in existence), and it's been widely agreed upon that its transfer to Avery Fischer Hall at Lincoln Center seven years ago lent an unprecedented level of glamour and legitimacy to the awards. Moving it to like…a conference hall in the O'Hare suburbs, at worst, or a historic theater no one else in the country will ever have heard of, at best, seems like taking a step or two back. (And this is coming from our Chicago-native half.)
And while it may be a more feasible middle ground for chefs across the country to reach for the Chef Awards, are we wrong in assuming that most of the nominees in the Broadcast and Journalism Awards will be New York City-based? Whatever, party at Art Smith's house!
You can read more about Chicago's bid and James Beard Foundation president Susan Ungaro's response here.
RELATED:
'This Is Awkward' And More Celebrity Chef-isms From The James Beard Red Carpet
PHOTOS: From Qipaos To Aquamarine Hair, The James Beard Awards' Best Dressed
James Beard Awards Semifinalists Are People, Too; Will Get a Live Announcement This Year
Have a tip we should know? tips@mediaite.com