NYT's Pete Wells Reveals The 3 Best Tricks From 21st Century Limited's Alinea Staging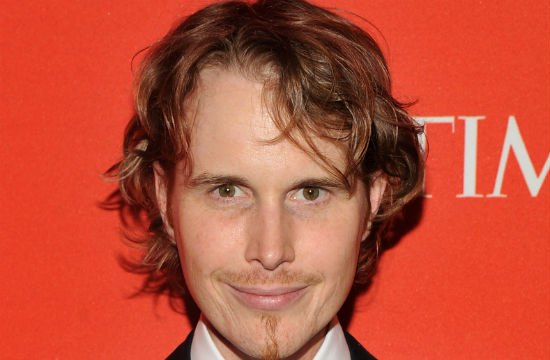 Grant Achatz has descended upon Gotham and brought with him really awesome tricks, you guys. Yes, the Alinea takeover of Eleven Madison Park kicked off last night, and Pete Wells of The New York Times has dutifully reviewed it, spoilers and all.
Here's a roundup of the three best tricks at 21st Century Limited's New York engagement. Well, the best ones Wells revealed, anyway. (We certainly hope he's not holding out on us.)
1. Bobbing for Apple Cider
"They also brought hay bales, cornstalks, pumpkins and other totems of autumn in the heartland, including that trough. When I did as told and walked over to see it, I found a tank of swirling water (I suspect an immersion circulator was responsible) and, milling about on the surface, glass cups filled with apple cider. True, I didn't have to submerge my head and pick up a glass with my teeth — I just grabbed one with my hand — but nonetheless I began my dinner at Alinea-on-Madison-Avenue by bobbing for apples."
IS 21ST CENTURY LIMITED JUST HOGWARTS? Yes. Yes, it is.
2. Autumn Wonderland
"After the first course, a purée of butternut squash with orbs of finger lime, a bit of muscovado sugar, a flake of coconut and a sliver of Fresno pepper, all of which you suck from a glass tube, my guest and I were asked to sweep the leaves off the table.

We hesitated. Eleven Madison Park is one of the most expensive and elegant restaurants in New York, decorated with three stars from Michelin and four from The New York Times. Were we really supposed to litter the floor with dead leaves?

Yes, we were, and yes, we did. And so did everybody else. By the end of the night, I had to shuffle my way through a crackling tide of downed foliage just to visit the men's room."
Grant Achatz is The Great Pumpkin, Charlie Brown.
3. Chocolate Piñata
"Sitting on the table was a big chocolate egg. Mr. Achatz picked it up, cracked a little sideways smile and said, 'Chocolate piñata.' Then he dropped it on the table. It shattered, spilling out a beautiful mess of spiced cotton candy, caramel-coated mini-waffles, candied ginger and who knows what else."
We're pretty sure Grant Achatz's impish grin is the stuff our girlish dreams are made of. Color us be-all-end-all jealous from now until forever and ever, Amen.
Have a tip we should know? tips@mediaite.com