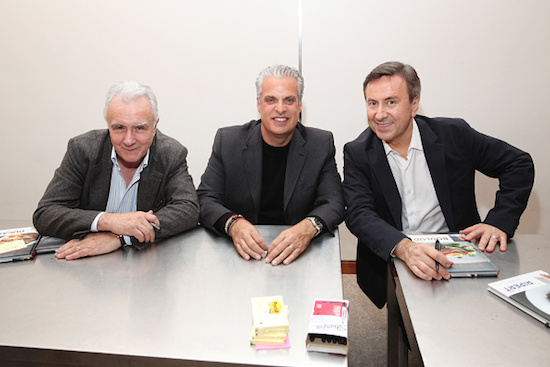 And he blames himself for the death of French cuisine in America, while calling himself a Francophile (who loves cheap beer). We mean, we get it.
A new piece penned by David Chang over at GQ laments what French cuisine has become. In short, nothing. Without Eric Ripert, Daniel Boulud and Jean-Georges Vongerichten holding down the last of the great French restaurants, it would basically be over and out. That won't stop Chang from really loving on it, though: "… the allure of those temples of French classicism isn't the food—as great as it was—so much as the dream they cultivated, the dream to do something great," he writes.
But chefs like Chang (and Eddie Huang, and Alex Stupak, and April Bloomfield, and Sean Brock and perhaps dozens more like them) have underwritten a new wave of dining — one that's more inclusive — by doing their own styles of cuisine. And yeah, no one's really trying to emulate French cuisine over ramen.
"Over the past decade, restaurants around the world have similarly tried to untether themselves from any French paradigm. It was good and important work, and restaurants have connected with more diners as a result. What we have gained is diversity. What's at risk is craftsmanship. …

Traditionally, the cream of the cook crop have aimed to kill their mentors and seize control of the fine-dining meccas where they trained. Not anymore. I don't think today's rising chefs have any desire to replace their bosses.

They've got their sights set on opening their own (less ambitious) places: wine bars, ramen shops, meatball or fried-chicken joints."
But, fried chicken.
Still, should anything happen to the trifecta of French chefs — Boulud, Ripert, Vongerichten — uh, well, we will have nothing. Guess we'll go to France? Oh wait, food's not good there either.
[GQ]
Have a tip we should know? tips@mediaite.com