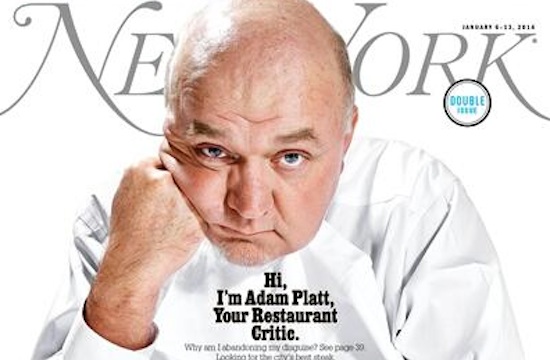 So all your favorite, affordable, hipster-chic eateries basically exist right now because in 2004 a small handful of people turned to cooking the high-quality comfort food you now know and love in place of stuffy fine dining. Fortuitously enough, that happened just four years before an economy crashed and coming-of-age millenials wanted to be cultured and needed to eat deliciously on a budget. Boom. Hipster food.
At the forefront of the movement, according to Adam Platt, were April Bloomfield and David Chang: now, two hosts of PBS's Mind of a Chef, as well as James Beard Award winners and ridiculously successful restaurateurs; then, two well-trained baby chefs opening a tiny pub and a ramen joint, respectively.
Writes Platt in the stirring conclusion of a long essay thanking them for their influence:
You can thank them for your strange, abiding obsession with brown liquor and craft beers, and the hamburger, and that fragrant vat of kimchee your Park Slope neighbor has kept buried for months in her backyard. You can thank them for that road trip you're planning with your suddenly food-mad 10-year-old daughter, down through the ancient Foodways of Virginia and Tennessee to find the perfectly cured country ham. You can thank them for that weirdly excellent gastropub your friend stumbled on in the wilds of Ojai, California, or Rockland, Maine, and you can thank them for a food world that's more democratic, more accessible, and generally a whole lot more fun than the one these two young cooks, coming from different worlds, stumbled into, ten long years ago, in the summer of 2004.
You can read the essay in its entirety here.
Have a tip we should know? tips@mediaite.com