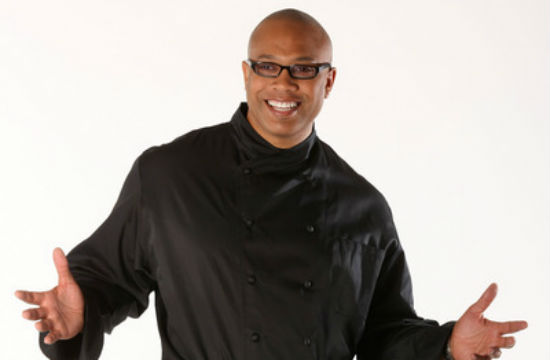 Remember the time Eddie Huang called foodies the new crackheads, and blamed the culture of "food writing" on the same people who started the crack epidemic? Turns out he wasn't that far off. Today, The Huffington Post ran an interview with chef, business owner, and branding mogul Jeff Henderson, who got his start as one the most successful crack dealers in the 1980s.
"I knew if I wanted to corner the cocaine market in San Diego, I had to have a product that was superior to the competition, from the way I cooked it to the way I packaged it," he dished. "As with food presentation, the visual had to shine."
After his bust in 1988 (at which point he was making $35,000 a week), he was imprisoned for nine years, where he befriended a bunch of Wall Street business moguls and hedge funders who also happened to be white collar criminals. From them, he learned the scholarly terms for what he was doing dealing crack — "branding," "PR," "marketing strategies" — and learned how to apply them to more legitimate forms of business.
After becoming a prison cook, Jeff realized he wanted to pursue his culinary passions on the outside. But, he was faced with the whole felon thing. So, he put his drug dealer chameleon skills to good use. Says Henderson:
"The first chef who gave me a job out of prison, Robert Gadsby, was my yardstick of a successful black man. I duplicated him. I bought a watch like his, cut my hair like his, bought the same chef coat, got my hands manicured. I knew in order to become a brand, and to work at the Bellagio, I had to look like the people who worked there. I couldn't be a homeboy walking on up in the Bellagio."
He now owns The Henderson Group Inc. and Chef Jeff Catering, works in publishing, multimedia and consulting, and his projected 2012 earnings are coming in somewhere in the region of $500,000.
Lesson young cheflings: you cannot be a homeboy walking up into the Bellagio. Also, contrary to popular believe, crack is great for business.
Have a tip we should know? tips@mediaite.com