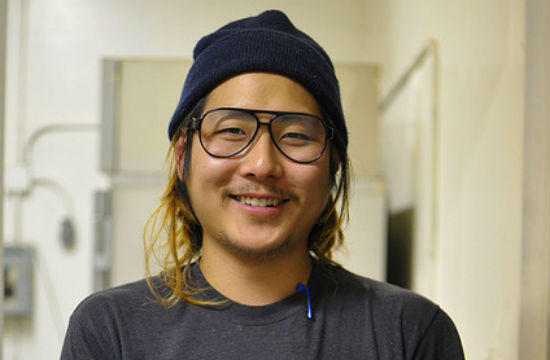 Danny Bowien is featured in this month's issue of GQ Magazine and, along with a mind-blowing account of how he won a pesto contest in Italy against pesto masters, having never made the dish before, the profile also highlights Danny's kid brotherly relationship with David Chang.
Chang has (obviously) both taken a great interest in and holds a great respect for Danny's talent. But he fears the culinary industry could destroy him. But Danny's got it on lock. Here's an excerpt from the profile:
"If you're going to wait for hours, my concern is, 'How can I keep you from being totally pissed off by the time you sit down?'" Bowien says. Even picky little darlings find themselves accommodated. "We'll do a vegan version of whatever we can," he says, a shocking position in a world where chefs are more likely to take cyanide than requests for substitutions. "The thing is," Bowien says, "I really just want everybody to like us."

The night before the restaurant opened, there was a pre-opening party. David Chang was there, and he pulled Bowien aside on the back patio.

"Ask me anything," he said. "What do you want to know?"

Bowien didn't even know where to start. "Dave said, 'Take care of yourself. People are going to fuck you over. Don't be upset when it happens. It's the nature of the beast.'"

Chang still worries about him. "Danny's got this crazy gift of knowing how to make things delicious," he told me. "But I worry people are going to eat him up."

At this Bowien rolls his eyes, little-brother-style. "I don't know why Dave says that. I've been doing this a long time. Yeah, I try to approach things with naïveté. But I'm not an idiot."
If you ache with the desire to be transported to one of Mission Chinese Food's outposts, you can check out the whole article here.
[GQ]
Have a tip we should know? tips@mediaite.com