The Five Dishes Everyone Needs to Know How to Cook, According to Gordon Ramsay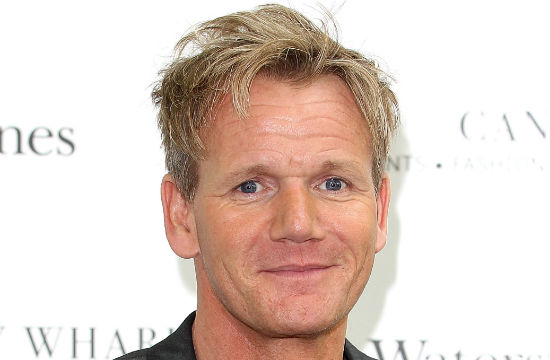 Gordon Ramsay did a Reddit AMA this morning, where he covered everything from his dislike of foam as a food (as shaving cream, he thinks it's useful) to how he will not tell you what his death row meal would be (he's miles away, so stop asking about it). He also covered such important things as the five dishes that every single person needs to know how to cook. Here are his picks, in his words:
1. Everyone enjoys a great burger, so that's really important. You get that really smart blend. Burger would be number one.
2. A healthy breakfast. Whether it's poached eggs, smashed avocado, or an amazing omelette. Now that is crucial! That's dish number two a really good breakfast.
3. Number three would be a braising dish. Like a braised short rib because it's the kind of thing you can cook on a Monday and still eat on Friday. So a braising dish, whether it's braised short rib, tri-tip, just something really cool braised!
4. Then from a healthy point of view; a chicken dish, in terms of a white protein, would be a go to favorite with a chicken. Whether it's a sauteed chicken or even a delicious marinade with chicken caesar salad.
5. Finally, for my fifth dish, I would turn that into some amazing cake. It could be a Blondie or a Chocolate Brownie, something you can give as a gift. Taking amazing deserts, as a gift, to somebody and eating it with them is so much more enjoyable then buying them a scarf, or a Jumper, or a pair of socks. Spending three or four hours making this thing, and spending hundreds of dollars on ingredients, and doing something magical,is far more exciting then buying a fucking jumper that you know they aren't going to wear!
Related:
WATCH: Gordon Ramsay Trains With The Royal Marines
WATCH: Gordon Ramsay Can't Stop Cursing on The Tonight Show
–
Have a tip we should know? tips@mediaite.com