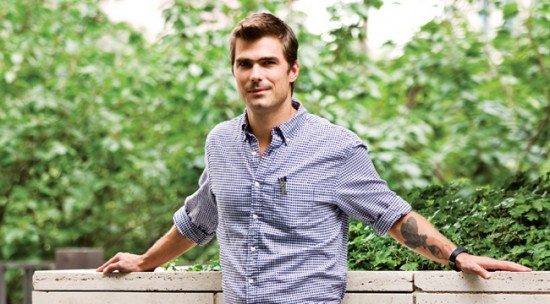 What do you do when your cookbook just won a James Beard Award and you're at the top of your game? If you're Hugh Acheson, you write another cookbook!
Acheson, who also won the James Beard Award for Best Chef in the Southeast last week (but lost Top Chef Masters), told Eater Atlanta that his new book would focus on the eternal question asked by people new to the local and sustainable movement, particularly at his CSA: "What the heck do I do with kohlrabi?'"
Known as a champion of local, sustainable and organic food and highlighting it in his modernist Southern cooking, Acheson hopes that his book will help readers adapt to their regional, seasonal produce. "It will be vegetable focused with some use of meats and seafood, but moreso a celebration of the versatility of veggies," he says. "The book will continue to discuss the role that food has in my community."
His first cookbook, "A New Turn in the South," garnered raves for its photography and for Acheson's masterful Southern recipes, of which Mario Batali sang glorious praises about in a press blurb: "His dishes may seem a bit like R.E.M. songs in that they are thoughtful, geo-specific, crafty, smart, and all about pure pleasure." But how can I make a local and sustainable Orange Crush if I live in New York?
The book is scheduled to come out in Fall 2014, so we're just gonna have to stare at this kohlrabi in bafflement for the next year and a half before Acheson can help us.
Have a tip we should know? tips@mediaite.com