Ina Garten Sells the Most Cookbooks in 2013, Without Help of Scandals or Reality TV Show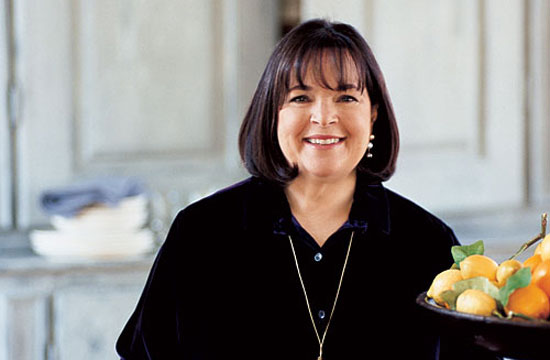 Ina Garten's been keeping a quiet year for a food personality: no television reality shows, no random appearances on Watch What Happens Live!, no racism scandals. But even though she hasn't been Dominating The News Cycle, she's still one of America's most beloved cooking teachers: a Publishers Weekly article/thinly-veiled PR release revealed that she's already sold the most cookbooks in 2013.
Handily trouncing Michael Pollan's heavily-publicized Cooked and Jamie Deen's From Mama's Table to Mine, Garten's Barefoot Contessa Foolproof has sold 114,951 hardcover copies in 2013 (between January 1st and July 7th). The numbers don't reveal whether Deen's book experienced an uptick in sales after Mama Paula Deen lost her many contracts, including an upcoming cookbook that was guaranteed to be a bestseller until her publisher cancelled it. In any case, though, Garten beat Deen's puny paperback by 28,172 copies, which, dang.
Garten also beat Mark Bittman, The Pioneer Woman's Ree Drummond (who still managed to land two books on the list), and the entirety of Weight Watchers, which is a feat in and of itself. It seems that no matter what, America will always trust the woman who lives in a beautiful Connecticut mansion and always smells like bruschetta, over the woman who decides to tell the world about her sex life or the woman who forgets that racism is not cool.
RELATED:
Paula Deen's Publisher Announces It Won't Release Book That's Already #1 On Amazon
Dominique Ansel Snags Cookbook Deal
Rene Redzepi's Cookbook Plus Diary Plus Selfies Album Now Available For Preorder
Have a tip we should know? tips@mediaite.com