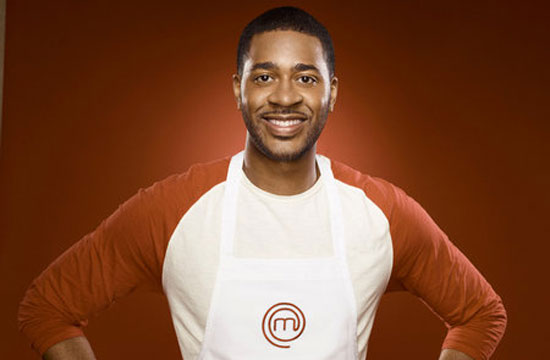 After the shocking news came yesterday of Josh Marks's arrest, his family and representatives have spoken out on the Masterchef Season 3 finalist's Facebook fan page, hinting that his recent meltdown — complete with claims that Gordon Ramsay had "possessed" his body — may be related to undiagnosed mental illness.
"The Josh that you are hearing about in police reports this morning is not the spirited Gentle Giant that we know," it reads.
"We are working closely with medical professionals to determine if Josh's behavior could be related to mental health symptoms. Our primary concern is Josh, his health, well being and getting him proper treatment. Josh is an amazing, gentle and talented young man. He comes from a very close knit family; is a cum laude college graduate and very involved in the community. His family is at his side to give him any support that he needs right now."
TMZ confirmed that Marks, currently in police custody after punching an officer and allegedly trying to steal his gun, is being evaluated for any possible mental illness. No traces of drugs were found in his system after his arrest.
TMZ also talked to other MasterChef contestants, including a gross, tasteless fedora-wearing, limelight-seeking contestant who we will not name, and who thinks that Marks might be bipolar: "Josh was two different people … He seemed to always be a party guy, but he had this other side trying to be good…He had split personalities."
Shut up, bad risotto man. You're not a doctor, unless there's a PHD in attention-seeking that we don't know about.
RELATED:
MasterChef Runner-Up Arrested After Violent Attack, Claims Gordon Ramsay Possessed Him
MasterChef Finalists Talk Behind The Scenes Cooking Classes And Tonight's Final Challenge
Have a tip we should know? tips@mediaite.com