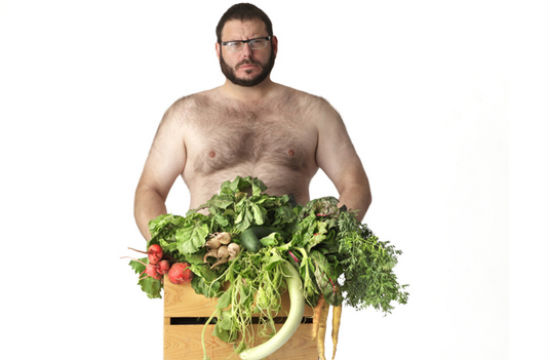 Buried in a 40-minute long podcast with Bon Appetit Editor-In-Chief Andrew Knowlton, Mission Chinese's Danny Bowien, and Salt Sugar Fat author Michael Moss was an understated dig from Gabrielle Hamilton thrown in the general direction of dude-food. Specifically, she called the genre "boyish and juvenile" and "Josh Ozersky-style" cooking. Woof.
Did we expect this to go swiftly and unabashedly to Josh Ozersky's head? Of course we did. Read: "A better man would take umbrage, but I just like seeing my own name, especially from a chef-writer whose pen has been so wildly celebrated (though not by me.)"
Did we expect him to take this without jumping into alpha-dog defensive mode? Of course not. Read: "It occurred to me this morning, reading that post, that no one who has been exposed to [Jonathan Benno at Lincoln Ristorante's] level of execution could ever approach meat cookery as a 'big macho joke.'"
Did he write a salty response, in which he surmised that the reason Gabrielle Hamilton has an issue with him is because he didn't invite her to Meatopia last year? You bet. In conclusion:
Anyway, I know Gabrielle Hamilton may not think much of me, and who can blame her, but please don't identify me with this stuff. It's not my fault. The Jonathan Bennos, Harold Moores, Michael Whites, April Bloomfields, and Chris Hastings of the world are my idols, not a bunch of mooks who throw lard at bacon and wait for applause.
You can read the entirety of his response here.
[Esquire]
Have a tip we should know? tips@mediaite.com