LIVESTREAM: Judge Strikes Down Beverage Ban Citing Bloomberg's 'Overreach', Mayor To Hold Press Conference In Response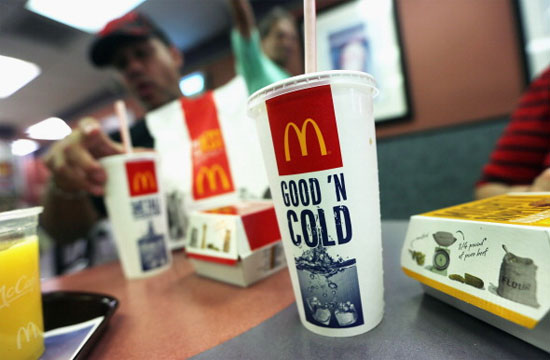 UPDATE: Mayor Bloomberg will be responding to Judge Tingling's ruling in a press conference, which will livestream below beginning at 5:30 PM.
The day before it was to take effect, a New York City judge struck down Mayor Michael Bloomberg's controversial large drinks ban, calling the limitation on specific beverage sizes "arbitrary and capricious."
According to the AP, Judge Milton Tingling argued that the ban's uneven application — allowing some businesses to sell large sugary beverages, while fining others for doing the same thing, provided "loopholes" that "effectively defeat the stated purpose of this rule," he wrote in his ruling. Tingling was also concerned about Bloomberg's overreach:
"The portion cap rule, if upheld, would create an administrative Leviathan and violate the separation of powers doctrine," by straying into territory that should belong to the elected City Council, not the board appointed by Mayor Michael Bloomberg, Tingling wrote.

That, he wrote, "has the potential to be more troubling than sweetened beverages."
The Mayor's Office, naturally, is not pleased, having spent the entire past year preparing to implement the ban:
We plan to appeal the sugary drinks decision as soon as possible, and we are confident the measure will ultimately be upheld.

— NYC Mayor's Office (@NYCMayorsOffice) March 11, 2013
In fact, the Mayor will be speaking to the press about the judge's ruling today at 5:30 PM, which will be livestreamed BELOW:

Civil libertarians and businesses everywhere are rejoicing, however — the libertarians for the overturn of a regulation they saw an overreach, and businesses for not having to spend hundreds of thousands of dollars on changing their cup sizes in order to comply with the rule.
As for us, we're just happy to have our trentas back.
Have a tip we should know? tips@mediaite.com