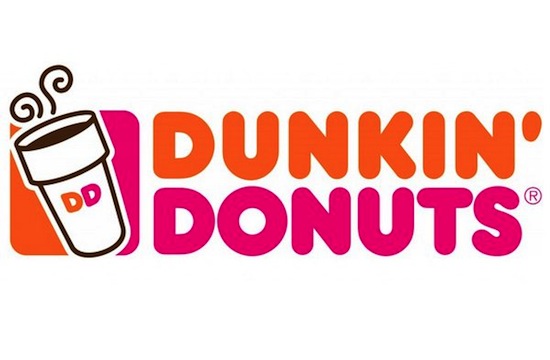 Eater: By now we all know that Dunkin' Donuts has a money-back guarantee that says customers get a receipt, or their order is free. We also know that in the event a receipt is not given, someone is bound to lose their damn mind. If you could peel your disgusted eyeballs away from the terrible human being that stars in the viral video, you might have noticed the cool and collected young cashier, Abid Adar, who will be honored by franchise owner for the "powerful example of great customer service" he showed.
Grubstreet: If you go to the land down under and appear on their version of E! News, you will probably be asked whether you're familiar with the yeast extract paste the locals spread on bread and crackers. The well-traveled actor Brad Pitt had heard of Vegemite, but never tried it. Here's a video of him digging his finger into a jar and having a taste. Also, the TV hosts call his movie "World War Zed." Ha, Australians.
Serious Eats: Something, something, Cronut, something. Oh wait, there's news out of Dominique Ansel's bakery that doesn't have to do with the sugary zeitgeist moment of the season. It turns out he's invited a rotating cast of pastry chefs to guest star in his kitchen, and they've all been overshadowed by the damn Cronuts. This month alone the store shelves have seen a Raspberry Mint Passion Fruit Pavlova by Johnny Iuzzini and a Cannele Popover with Strawberry Jam by Sherry Yard. But, again, Cronuts.
Eatocracy: Atlanta couple Ryan and Jen Hidinger have been hosting supper clubs for the last four years are finally realizing their dream to open a restaurant. They are also realizing our dream to have restored faith in humanity (after that whole DD debacle). They will be pouring all of their profits into a foundation to help members of the culinary community deal with unexpected financial hardship. Man, people can be great.
Las Vegas Review Journal: You know what's really hard? Cooking delicious amazing food all day as your job and still staying thin and fit. So when a chef manages to lose weight, a network television show should definitely document the whole story and turn it into a competition.
Jezebel: In a book to be published by Clarkson Potter in 2014, photographer Gabriele Galimberti showcases grandmothers from around the world in proud side-by-sides with a dish they each made. We are so hungry, for that soupy Szechuan dish and all the love from all the grandmas in the world.
Have a tip we should know? tips@mediaite.com