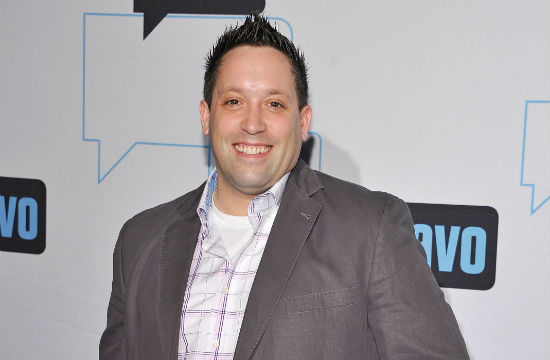 It's not that Washington Post restaurant critic Tom Sietsema flat-out panned Top Chef All Star Mike Isabella's latest DC spot Bandolero, it's just that his burns sting a little bit more because he oh-so-cryptically tweeted in June about his experience at a former Top Chef's restaurant, where the food was so terrible that even his fellow alums left their plates full. We guessed that Mike's new Mexican restaurant might have been Sietsema's target and, with his 2-out-of-4 stars review now published, it looks like we were correct.
Bandolero is Day of the Dead-themed in aesthetic, and run by a Top Chef in a city with an awful lot of college kids, so it was inevitably going to come across as offensively loud and visually assaulting to a more conservative diner. Sietsema points out both. He suggests bringing blinders and ear plugs. Of course, he touches on the food, too (most of which he actually likes!), but here are his three best burns:
On the decor:
The blinders are to shield you from one of the grimmest restaurants to open in years. A dropped black ceiling, cemetery fencing, dangling chains in the bar, skulls resting on shelves and eerie red sconces suggest the Addams Family's dining room…Day of the Dead I can appreciate. Year of the Dead is pushing it.
On the noise level:
This is the part of the critique where I'm apt to repeat the servers' spiel about how the menu is designed for sharing and blah, blah, blah, but honestly, I can't quote anyone exactly because all I remember in three visits is my trying to read lips. You know, because NO ONE CAN HEAR HERE?
On the desserts, one of his only complaints about the food itself:
Desserts are bad, which is good, because you don't want to stick around Bandolero any longer than necessary. I tried the pepper-pumped chocolate gelato and the stolid coconut flan so you don't have to waste the calories or endure the rock concert.
In conclusion, go to drink tequila and partake in other throat-searing Mexican revelry with your besties. Don't go for quiet time. Tom Sietsema needs some quiet time.
[Washington Post h/t Eater]
Have a tip we should know? tips@mediaite.com