Padma Lakshmi 'Can't Even Get Her Hands Around' A 32-oz Drink? We Investigate
You know what they say about small hands, right? Apparently it's correlated to the size of one's tolerance of large sugary beverages. So says Padma Lakshmi, at least, who voiced her reluctant support of Mayor Bloomberg's anti-obesity measure via caps on drink sizes.
At a press conference kicking off a health awareness campaign, Lakshmi stated that she supported a more educational strategy instead of a blanket ban on all sugary beverages over 16 oz, not just because she believed that information would help people make better choices, but also because how can people drink these things anyways!? Via NYDN:
"I will say that those drinks are banned in my home too," said Lakshmi, who was in Albany for a press conference with Bronx. Sen. Jeff Klein and other members of the Independent Democratic Conference.

"I support it, but I don't know that is going to prevent someone from buying two cups and therefore increasing the paper waste," Lakshmi said. "But I don't know why you'd need 32 ounces. I can't even get my hand around that."
Okay, there is a chance Padma's being facetious, but let's turn to Photoshop to find out the truth about her hand size.
Here is a photo of Padma, and her hand, and a scalable object for comparison (a baby's head):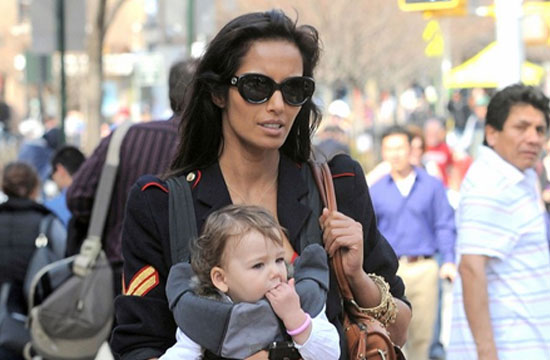 Here is a photo of a 32 oz. Slurpee, and an object for comparison (a baby's head):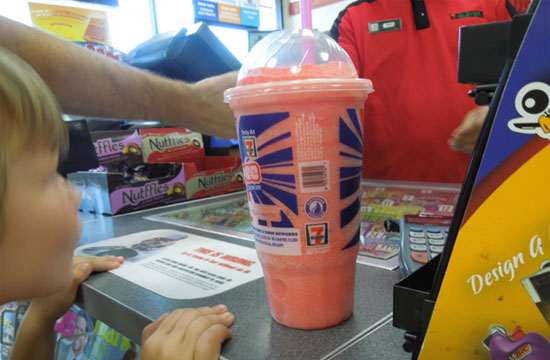 So now that we have a comparable object for scale, how would a 32 oz. Slurpee compare to Padma's hand?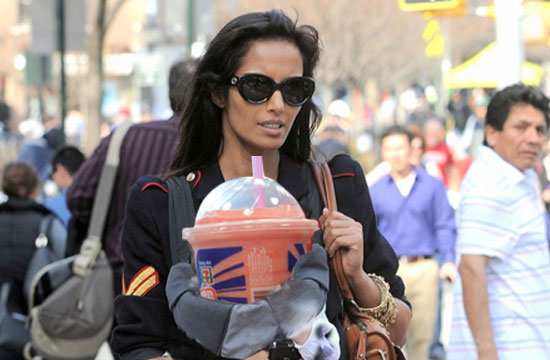 Oh. Okay, we see why you have all the problems now, Padma.
Have a tip we should know? tips@mediaite.com