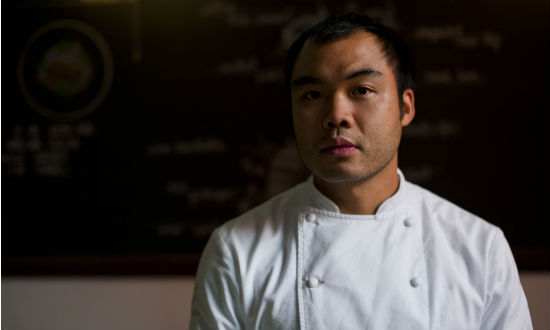 Paul Qui, the winner of Top Chef season nine has been arrested for allegedly assaulting his girlfriend in Austin, Texas. According to an arrest affidavit obtained by People Magazine, officers went to Qui's apartment at 7:46am on Saturday after one of his friends called the police to let them know that he and his girlfriend were fighting and breaking things in the apartment. The affidavit states that when the police got to Qui's apartment he had blood all over his body and clothing, and that his girlfriend was there with her son crying.
According to Qui's girlfriend, the two had been together for a year and living together for eight months. She told the police that he came back to the apartment with some of his friends and that he had alcohol, cocaine, Xanax, and marijuana in his system. She said that she had been sleeping but Qui and his friends invited her to join their party, and she had a few drinks with them. Qui allegedly became enraged when he thought his friends were flirting with her, kicked his friends out of the apartment, and when his girlfriend tried to leave with her son he pushed her and her son and threw them into a wall.
Qui was arrested on charges of unlawful restraint and assault causing bodily injury to a family member, according to People, and on Saturday he was released on $20,000 bond.
The chef currently owns the eponymous restaurant Qui in Austin, as well as East Side King.
Have a tip we should know? tips@mediaite.com