The James Beard Foundation Has Announced The Lineup For Its 'Now Trending' Conference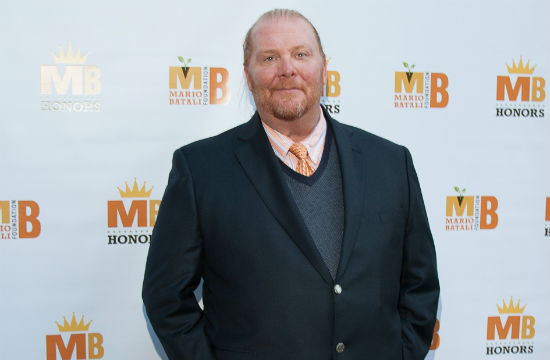 The James Beard Foundation announced its seventh annual Food Conference. This year's convention will take place at the Convene Conference Center on October 17th and 18th, and is called Now Trending: The Making of a Food Movement. The Foundation aims to explore how topics become trending, and even take on lives of their own.
In today's world of of hashtags and the 24-hour news cycle, we take in more informaiton over the course of a day than ever. Topics become hugely important extremley quickly and disappear just as quickly. Food waste, for example, is in the front of everyone's minds right now. Using waste as an example, experts will aim to figure out how things like this become global concerns while other things fall by the wayside. They have an impressive and diverse lineup of speakers this year:
Mitch Baranowski, Creative Director, Brand Marketer, Entrepreneur

Mario Batali, Chef-Owner, B&B Hospitality Group

Adam Gopnik, Staff Writer, The New Yorker

Tim Gunn, Educator, Author, Fashion Therapist, Project Runway Mentor

Tamar Haspel, Journalist, Washington Post

Jamer Hunt, Associate Professor of Transdisciplinary Design, Parsons School of Design

Madhur Jaffrey, Actress and Cookbook Author

Sam Kass, Food Entrepreneur, Former White House Chef and Obama Administration Senior Policy Advisor for Nutrition

Ashindi Maxton, Director of Political Partnerships, SEIU International – Free Speech TV

Simran Sethi, Journalist, Educator, and Author of Bread, Wine, Chocolate

James Truman, Former Editorial Director of Condé Nast, Owner Nix Restaurant

Paco Underhill, CEO & Founder, Envirosell, Author of Why We Buy, Call of the Mall, and What Women Want.

Evan Wolfson, Founder & President, Freedom to Marry
Click here to purchase tickets to the conference.
–
Have a tip we should know? tips@mediaite.com