The Top Chef Drinking Game You'll Need For Tonight's Episode
Tonight's episode of Top Chef contains, among other things, the return of Phillip. That means you'll definitely need a drink. Don't worry, we've got you covered. Below please find a drinking game for tonight's episode. Cheers!
Note: If played to the fullest extent, this game will get you drunk. Please be responsible. Small sips! Water counts.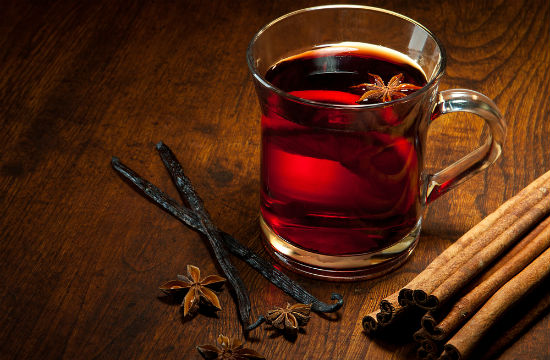 Drink 1 Sip:
Any time a chef mentions that he or she is displeased with Phillip's return.
Any time a chef mentions that ____ is in his/her area of expertise.
Any time a chef mentions that people LOVE this dish at the restaurant.
When a chef says they've never made ____ before.
When a judge says a dish is under-seasoned.
When a judge says something is undercooked.
When a judge says something is overcooked.
When a judge just "doesn't get" the dish.
When one of the chefs is "there to win, not to make friends."
Any time anyone mentions how close they are to the end, and it's an honor just to have made it this far.
Any time a chef says he or she wants to win. Thanks for sharing, chef!
When Jeremy actually demonstrates knowledge of any cooking appliance.
When Jeremy mentions his daughter.
When Carl mentions his wife.
When Carl mentions having been to Nicaragua.
When Marjorie mentions having cooked at Per Sé or similar.
When Kwame mentions a career he had prior to becoming a chef (a drug dealer, a rapper, something new entirely).
Drink 2 Sips:
When Padma makes a joke that really doesn't land.
Any time Tom comes up with a pun based on either the name of the dish or an aspect of the challenge
When a chef or judge says "someone has to go home."
When any of the chefs pretends to "miss" any of the other chefs.
Take A Shot:
Every time Phillip audibly asks, "Why was I sent home over so and so?"
When whoever goes home says "this won't be the last you see of me."
Chug:
Any time any eliminated contestant says he or she could have done it better.
Thanks for playing! We'll be back tomorrow with a recap in case you can't remember what happened. Cheers!
Have a tip we should know? tips@mediaite.com