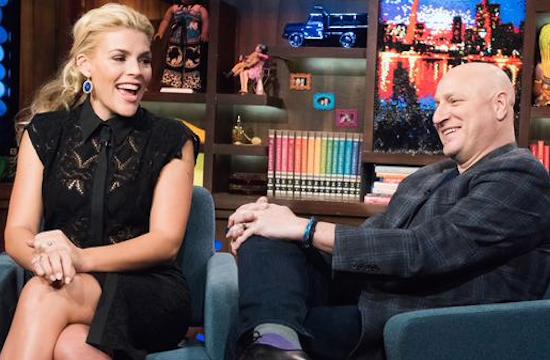 Oh god, were we so preoccupied with all the other d-bags in the world discriminating against female chefs that we didn't even see that Tom Colicchio might have been guilty of it too?!
Nevertheless, Andy Cohen gave Colicchio a chance to defend his good name on Watch What Happens Live — or really, defend how Top Chef actually works, which means that the Top Chef actually wins. And naturally, it's all about Nick Elmi's big win over Nina Compton in season 12. In fact, Colicchio said that after much strong-armed deliberation between Compton and Elmi, it came down to just the final point system. Which Elmi won. So lay off him, OK?
What Colicchio said, when asked if it "bugged" him that Twitter naysayers have doubted his loyalty to female chefs:
It bugs me I understand why, if you look at the edited version of the show — I looked at the edited version and thought 'why did Nick win?' I was there. I'm not blaming the editors, but … I don't care who wins. What do I care? I always say, I'm not a fan, I mean that in a sense in that I'm not rooting for anybody, I'm just judging. On top of that, I don't think the public understands that we don't interact with the contestants at all … I don't have the horse in the contest.
You then must absolutely watch Busy Phillip's reaction to Colicchio's very clear point-making speech. Haters for mansplaining, a win! (Now, we don't actually think that Colicchio is out to tackle female chefs on Top Chef. But still, we gotta question these things every now and then.)
[Bravo]
Have a tip we should know? tips@mediaite.com