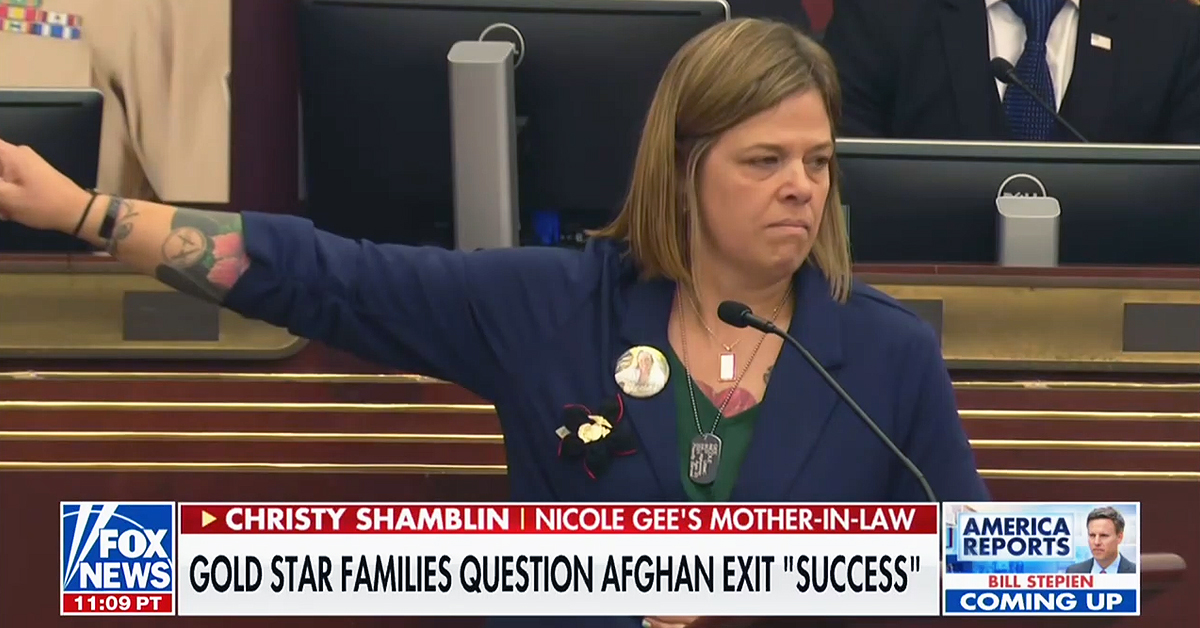 In a statement to Mediaite, Fox News apologized for the now-unpublished story claiming that the family of a Marine killed in Afghanistan two years ago today was billed $60,000 to have her remains transported to Arlington National Cemetery.
The article published at Fox News on July 25 claimed that the family of Marine Sgt. Nicole Gee, who was killed in the August 26, 2021 attack at the Kabul airport during the Afghanistan Withdrawal, were billed by the Pentagon for the transport of her remains for burial at Arlington. The piece cited Florida Republican Rep. Cory Mills.
The claims fell apart when the family disputed the congressman's claims and issued their own apology.
This week, Military.com published a report that the Marine Corps "worked behind the scenes" to have the incorrect Fox News story taken down, and the article was removed from the site in August.
Mediaite reached out to Fox and obtained the following apology and statement:
"The now unpublished story has been addressed internally and we sincerely apologize to the Gee family."
Members of Gee's family were among those Gold Star families who spoke before Congress earlier this month about their grief and anger over the handling of the Afghanistan withdrawal by President Joe Biden and his administration.
Republican Speaker of the House Kevin McCarthy on Saturday ordered flags to half-staff at the Capitol to honor the tragic two-year anniversary of the deaths of the 13 fallen servicemembers.
Have a tip we should know? tips@mediaite.com
Caleb Howe - Contributing Editor