1 Million Moms Calls for Boycott After Mistakenly Identifying Model in H&M Ad as Trans
One Million Moms no longer has their furious anti-H&M screed listed in the "campaigns" section of their website, but believe that it lives on throughout the Internet.
You have definitely heard of 1MM. They're the group that comes out swinging whenever gay people make an appearance on television. The latest thing that has the one million moms — or 86,966 moms, if we're going by Facebook page likes — are whipped into a frenzy over is this ad from H&M:
The ad does feature two women kissing, which is a big no-no for 1MM, but it also features something else they found very insidious: A trans actress.
The only issue is that they misidentified her.
In the now-deleted statement, they took aim at the retail giant because "H&M's newest 'She's A Lady' commercial includes what appears to be a man dressed as a woman in one segment[.]" As Joe My God pointed out, though, the woman they believed was a trans woman is actually world-famous boxer Fatima Pinto, who has been modeling for the company for a while.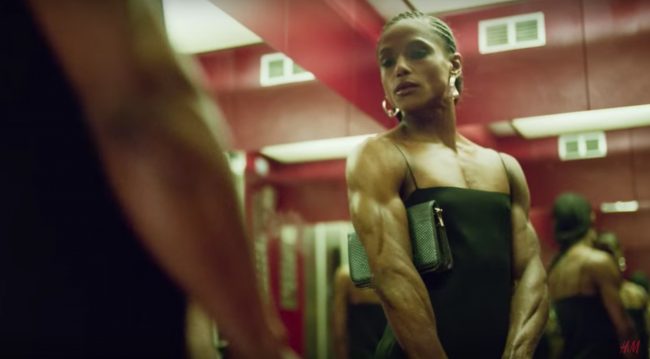 1MM was so worked up over Pinto and the lesbian kissing scene that they totally overlooked Hari Nef, an actual trans model who appeared in the minute-long ad.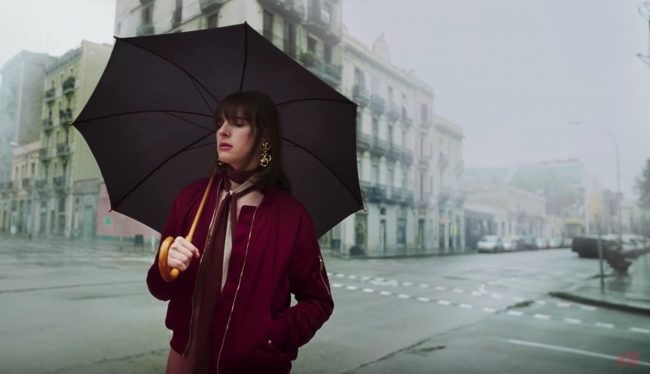 Pink News has reported that 1MM's original statement was amended to no longer mention the alleged man in women's clothing. Before going missing altogether, it appeared like this:
1MM is not sure of H&M clothing company's thought process behind their new television ad, but if they are attempting to offend customers and families, they have succeeded. H&M's newest "She's A Lady" commercial includes a woman wearing skimpy lingerie and ends with two teenage girls kissing while underwater. Parents find this type of advertising inappropriate and unnecessary especially since H&M's target market is teens.
Elsewhere, the ad has been reviewed positively and called "empowering" for its depiction of women from a variety of backgrounds acting however they want to act.
[image via screengrab]
Have a tip we should know? tips@mediaite.com