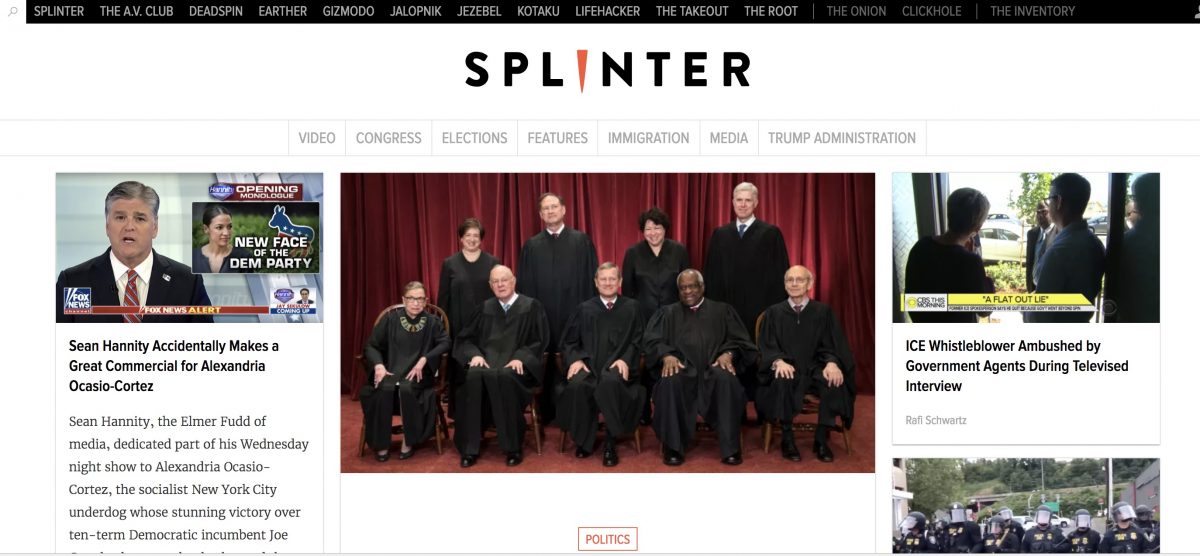 The turmoil at Gizmodo Media continues.
According to a Daily Beast report, the staff is about to shrink by nearly 20 percent after the parent company Univision mandated budget cuts.
The employees, which include popular writers and reporters like Alex Pareene, Clio Chang, and J.K. Trotter, will be given a package including 18 weeks of pay and healthcare coverage as part of a buyout deal that avoided layoffs, at least for now.
While all the Gizmodo Media sites were impacted — including Jezebel, Gizmodo, and Deadspin — the hardest hit were the company's video staff, and the staff of Splinter — the post-Gawker news site.
Susie Banikarim told her staff in an email obtained by The Daily Beast that these continue to be "anxious, difficult days in media."
She added: "We are seeing competitors struggle as a result of seemingly arbitrary decisions by outside platforms and we are under constant attack—not just from online trolls but also our own government. But I know of no more meaningful way to meet those attacks and this overall moment than to show up, continue our work and demonstrate that we will not be silenced by the whims of powerful people who don't want to be held accountable or exposed."
[image via screengrab]
Have a tip we should know? [email protected]