After Mosque Burned Down in Small Texas Town, Jews Handed Muslims Keys to Synagogue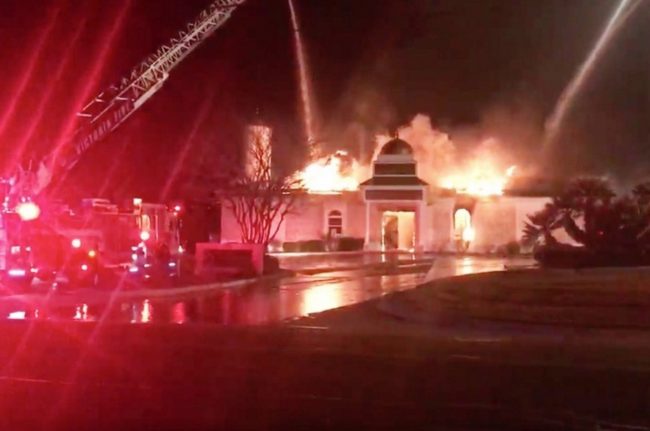 The Victoria Islamic Centre burned down on Saturday, hours after Donald Trump made the announcement that there will be a temporary travel ban on anyone coming from seven countries with majority Muslim populations. (Don't get this confused with the Texas mosque fire from last December; they're two totally separate incidents.)
According to Forward, the nearby Temple Bnai Israel is allowing the Muslims to worship inside. President Robert Loeb said this:
Everyone knows everybody, I know several members of the mosque, and we felt for them … We have probably 25 to 30 Jewish people in Victoria, and they probably have 100 Muslims. We got a lot of building for a small amount of Jews.
For that reason, Shahid Hashmi, a surgeon and one of the founders of the mosque, got a visit to his home from Jewish community members, who handed him a key to the synagogue.
The cause of the fire is unknown, but a GoFundMe has currently earned $1,029,080 to rebuild. The original goal was $850,000.
[image: screengrab]
Have a tip we should know? [email protected]