Spicer Might Think Calls To Mention Jews in Holocaust Statement Is 'Pathetic,' But Republicans Don't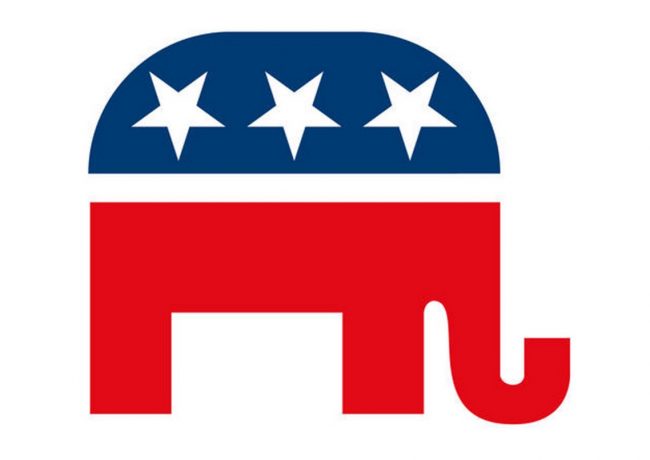 Today, Donald Trump's press secretary, Sean Spicer, used a briefing to lash out at the media for reporting on how many people were shocked and angry when Trump's Holocaust remembrance statement left out Jews. He went so far as to say calls for Jews to be mentioned were "pathetic" and "nit-picking."
Trump's GOP predecessors, however, weren't criticized for deliberately leaving Jews out of remembrances of the Holocaust, in large part because they didn't.
In 1988 at the site of what would become the Holocaust Memorial Museum, Ronald Reagan said this:
We gather here today, as we have been so eloquently told here, for a solemn, profound, saddening, and yet triumphant occasion. It's an occasion that commemorates all we've lost—the irreplaceable humanity whose monstrous end will ever testify to the hellish depths of human evil. But it's an occasion that commemorates something else as well, it commemorates the seriousness of our intention—as human beings, as Americans, and
He said the word "Jews" eight times. The vast majority of his speech, in fact, was dedicated to them.
Here is George W. Bush in 2007, during Days of Remembrance Week:
This is a place devoted to memory. Inside this building are etched the words of the Prophet Isaiah: "You are my witness." As part of this witness, these walls show how one of the world's most advanced nations embraced a policy aimed at the annihilation of the Jewish people. These walls help restore the humanity of the millions who were loaded into trains and murdered by men who considered themselves cultured.
Gerald Ford was sure to address the Holocaust and its lingering impact on the Jewish community when he spoke to the American Jewish Committee in 1976.
When 6 million Jews were so cruelly murdered in World War II, the victim was not only the Jewish people but civilization itself. On my visit to the notorious Auschwitz concentration camp last summer, I saw the words vividly written, "never again." This must apply to all genocide–either physical or cultural.
Like Spicer, he made a connection to the others who were harmed by the Holocaust. Unlike Spicer and Trump, he still distinctly mentioned the Jews.
Finally, considering the role that Dwight Eisenhower played in liberating the concentration camps and the lasting impact that visiting one had on him, in particular, it's fair to assume that he, too, wouldn't have found a public outcry against a failure to mention Jews during a Holocaust remembrance "pathetic."
[image: screengrab]
Have a tip we should know? tips@mediaite.com