Al Jazeera English Brass Reportedly Equate Hebdo with Terrorists: 'This Is a Clash of Extremists'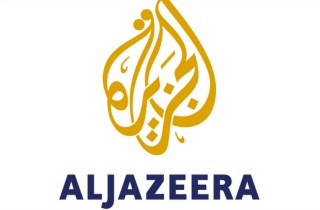 On Friday evening National Review released a post full of exclusively-obtained internal emails that purportedly show Al Jazeera English newsroom staff complaining about Charlie Hebdo and expressing the most extreme disgust and offense with the magazine's cartoons and the worldwide support of the outlet following the killing of 10 of its employees.
According to the leaked passages, editor and executive producer Salah-Aldeen Khadr sent an email to staff suggesting how best to cover the Paris attacks. For example:
"Was this really an attack on 'Free speech'? Who is attacking free speech here exactly?" Or whether "I Am Charlie" is an "alienating slogan." And he goes to far as to say the cartoonists are just as radical as the terrorists, writing, "This is a clash of extremist fringes."
He also allegedly said this:
You don't actually stick it to the terrorists by insulting the majority of Muslims by reproducing more cartoons – you actually entrench the very animosity and divisions these guys seek to sow.
One of the network's U.S.-based correspondents, Tom Ackerman, sent out an email containing a quote from New York Times columnist Ross Douthat arguing that we need more offensive material in a liberal society, because "murderers cannot be allowed for a single moment to think that their strategy can succeed."
That apparently provoked the ire of correspondent Mohamed Vall Salem, who reportedly wrote a response email, saying: "I guess if you insult 1.5 billion people chances are one or two of them will kill you… they don't represent the 1.5 who swallowed the insult in silence and patience in the name of free speech." He asked if it isn't just "simply wiser" to respect people's values.
Salem also had this to say, according to the obtained text:
Last, last: what Charlie Hebdo did was not free speech it was an abuse of free speech in my opinion, go back to the cartoons and have a look at them! It' snot about what the drawing said, it was about how they said it.

I condemn those heinous killings, but I'M NOT CHARLIE
Another reporter, Omar Al Saleh, allegedly added to the thread of emails:
First i condemn the brutal killing. But I AM NOT CHARLIE.

JOURNALISM IS NOT A CRIME
INSULTISM IS NOT JOURNALISM
AND NOT DOING JOURNALISM PROPERLY IS CRIME
Al Jazeera has long attempted to reach out to Western audiences, and if these emails are at all an accurate portrayal of the network's newsroom culture, it's hard to see this as anything other than a setback and embarrassment to many of the American journalists and producers the Qatar-owned network has hired in recent years.
You can read all the emails over at NRO.
UPDATE – 01/10/15: We received the following statement from Al Jazeera:
"We have one of the most diverse newsrooms in the world, and the robustness of our internal discussions that flow from this are a great strength. Our output on the Paris story has been first class, relaying events in real time, all the while providing viewers with context from all sides of the spectrum."
[image via Al Jazeera]
— —
Follow Josh Feldman on Twitter: @feldmaniac
Have a tip we should know? tips@mediaite.com
Josh Feldman - Senior Editor