Ann Coulter is Prepared to Dump Trump: 'If He Doesn't Keep His Promises I'm Out'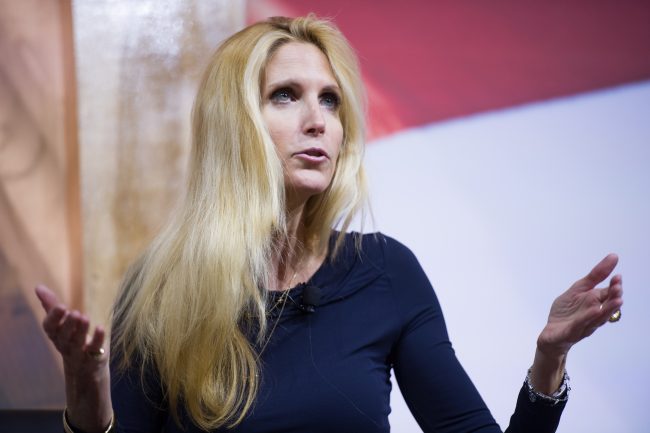 Republicans in Congress willing to contort themselves into ever greater knots to defend President Donald Trump might want to listen to Ann Coulter.
In an interview with The Daily Caller, the firebrand Conservative commentator reminded readers that the United States was not "North Korea" and that her support for Trump remained conditional on the businessman fulfilling his promises to the American people.
I'm not very happy with what has happened so far. I guess we have to try to push him to keep his promises. But this isn't North Korea, and if he doesn't keep his promises I'm out. This is why we voted for him. I think everyone who voted for him knew his personality was grotesque, it was the issues.
According to the Caller, which published a condensed version of the interview, Coulter described herself as a "single issue voter" who said that the promises made in the "Mexican rapist speech," which Trump gave when he announced his candidacy in Trump Tower, needed to be fulfilled.
I got to tell you when I wrote "Adios America" I thought there was a 10 percent chance of saving the country. On the evening of November 8, I thought, "Wow we have a 90 percent chance now, this is a chance that comes along once every thousand years, we can save America now. And now, I don't know, I'm someplace between 10 percent and 90 percent.
It hardly needs repeating that talk of "the wall" — let alone Mexico paying for it — has fallen off sharply in recent weeks.
It wasn't the first time Coulter has sounded the alarm on Trump. In her own column, she previously warned that "the swamp" was winning against the president and blasted the budget deal negotiated between the White House and House Republicans.
[image via Shutterstock]
Have a tip we should know? tips@mediaite.com