Reince Priebus Had to Warn White House Staff Against Showing the President Fake News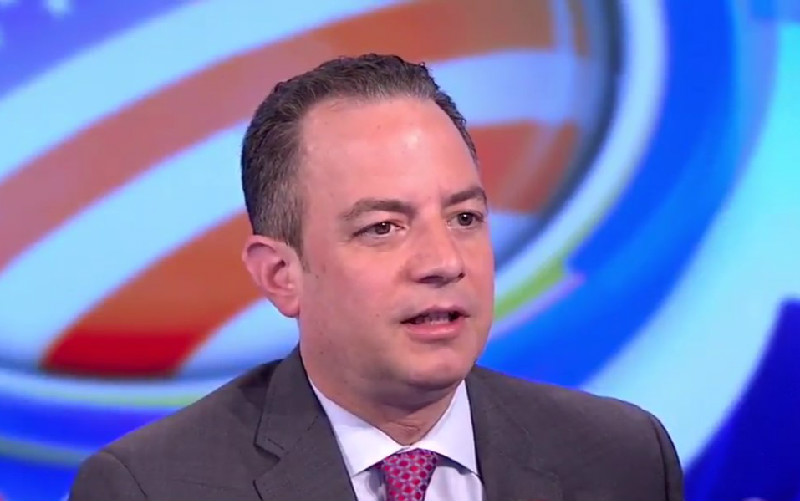 Reince Priebus had to warn White House staff against slipping fake news stories to President Donald Trump, according to a new Politico report.
The warning came after deputy national security adviser K.T. McFarland showed Trump a printout of two TIME Magazine covers: "One, supposedly from the 1970s, warned of a coming ice age; the other, from 2008, about surviving global warming."
Per Politico:
Trump quickly got lathered up about the media's hypocrisy. But there was a problem. The 1970s cover was fake, part of an Internet hoax that's circulated for years. Staff chased down the truth and intervened before Trump tweeted or talked publicly about it.
The report highlights the problems with the leadership style of the president, who "prefers an open Oval Office with a free flow of ideas and inputs from both official and unofficial channels." This is in stark contrast with previous administrations, in which the flow of information to presidents was tightly monitored.
A news story tucked into Trump's hands at the right moment can torpedo an appointment or redirect the president's entire agenda. Current and former Trump officials say Trump can react volcanically to negative press clips, especially those with damaging leaks, becoming engrossed in finding out where they originated.
The Politico story points to an example from February, when an aide slipped Trump a story from dubiously sourced website GotNews.com, which alleged White House leaks were originating from deputy chief of staff Katie Walsh.
Walsh, a Priebus ally, has since left the White House to work for a pro-Trump group.
The smear of one of Priebus' closest allies – Walsh was his chief of staff at the Republican National Committee – vaulted from an obscure web posting to the topic of heated conversation in the West Wing, setting off mini internal investigations into who had backstabbed Walsh.
Priebus is now urging staff to avoid slipping Trump news, and has reportedly implemented "a system to manage and document the paperwork Trump receives."
[image via screengrab]
—
Follow Aidan McLaughlin (@aidnmclaughlin) on Twitter
Have a tip we should know? tips@mediaite.com
Aidan McLaughlin - Editor in Chief