As #PrayForSyria Trends, Couch Pundits Complain 'No One' is Paying Attention to Airstrikes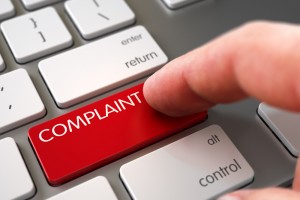 Have you ever seen a celebrity news magazine post a link to a story about a socialite or actor and then observed as commenters froth at the mouth as they push past each other to write, "WHY aren't you reporting on REAL IMPORTANT NEWS like WHAT IS HAPPENING IN THE MIDDLE EAST or SOMETHING?" There is nothing more tedious or useless than manufactured outrage from the Internet's commentariat, not least of all because publications like People and Us Weekly cover celebrities while dozens and dozens — hundreds! — of other magazines and blogs cover world news, politics, and culture of a higher brow. More than anything, these sorts of comments are silly because they accomplish very little.
Often — even outside of the dedicated subset of people who whine about the tabloids they follow on Facebook being tabloids — there is outrage because the "mainstream media" is supposedly overlooking a story. Sure, sometimes the MSM does hold off on a story, but usually, it's just while they wait for confirmation from sources so they feel comfortable moving forward with something more than speculation.
When your Twitter feed & TV screen don't match up, it's usually because reporters are trying to separate fact from rumor, info from misinfo.

— Brian Stelter (@brianstelter) July 15, 2016
In that time, anyone with a Twitter account can (and probably will) start pumping out unverified updates. This can (and probably will) lead to confusion, the spread of false information, and even danger for wrongly implicated individuals.
Sometimes, of course, a network or magazine is simply prioritizing one story over another. This inevitably leads to fury from those who want the subject closer to their heart to get precedence and who probably haven't stopped to consider that everything looks bigger from up close, including the causes they are most involved in supporting.
While it's true that every major news network showed Donald Trump's plane landing at the Republican National Convention today, the great thing about living in the digital era is that it's also true that each of them has numerous blogs, sister sites, and time slots that will be covering other things all day today.
One of those "other things" is the staggering number of innocent Syrian civilians who were killed by U.S. airstrikes in the past two days. To learn more about it, you can go to the Telegraph, Vice, New York Magazine's Intelligencer, the Washington Post, the Guardian, RT,  Al Jazeera, and the New York Times, among others.
Oh, and #PrayForSyria has been trending on Twitter all day, fueled by big-name accounts.
In spite of all the coverage on huge platforms, there is considerable anger that it's not "on the news."
Can't find this on the news. Is it because we're brainwashed to think all Syrians are terrorists? #prayforsyria pic.twitter.com/yZHA6Ln1ve

— N I C K ~ (@Crucifixiion) July 20, 2016
While Melania-gate dominates the journalism world…this happened https://t.co/DasrV1GfFv

— David Sirota (@davidsirota) July 20, 2016
There is no major media coverage of this act of terrorism. Waiting for All Lives Matter to say something.https://t.co/4KQuxLXdMM

— Aparna Nancherla (@aparnapkin) July 20, 2016
Anger has been pointed directly at some news organizations…
You've become the #Trumpaganda network. Cover the civilians we just massacred in Syria, you cretins. https://t.co/vBYruhByMv

— Secular Talk (@KyleKulinski) July 20, 2016
…who have been covering the shocking reports.
When tragedy strikes, the emotional response is swift and overwhelming. It only makes sense that people are looking for an outlet and searching for someone upon whom to lay the blame. Cable networks do not deserve that blame. They are all stationed in Cleveland right now covering the convention. The vast majority of people tuning into the Big Three today are looking for convention coverage and while some of that coverage is superfluous, in general, it still serves a hefty purpose for voting Americans. We live in an era when even the smallest media companies can afford to branch out online and cover multiple things at once, which is exactly what has been happening with the Syrian airstrike crisis. It is useless to demand of each and every network, magazine, newspaper, and blog an explanation for why they haven't extensively covered every single issue in exactly the way you want them to.
Perhaps part of the blame lies with news consumers. Is it laziness that causes outrage after a person turns on one of three television channels, doesn't see a particular story, and then turns to a microblogging site to vent when a Google search would show that there is an ever-growing amount of coverage waiting to be consumed?
Reporters and editors know what is going on. They see the stories. They are searching for sources, confirmation, and finally, an interested audience. The story will come out and it is morel likely to come out quickly if stories of a similar nature have been acknowledged, viewed, and shared in the past. Acknowledge. View. Share. Those are your duties if you want to see more of your interests reflected in mainstream coverage. When you ignore preexisting coverage to complain that it is not sufficient, you stand in your own way. Your irate Facebook comment does not help the process along; it only makes you feel morally superior for a moment.
Be the change, as they say. Go blog about the event that you think isn't getting enough coverage. New rule, though: If you use three different, larger sources to get the information your blog post is based off of, delete your accusatory tweets before you hit "publish."
[image via Shutterstock]
For more from Lindsey: Twitter. Facebook.
This is an opinion piece. The views expressed in this article are those of just the author.