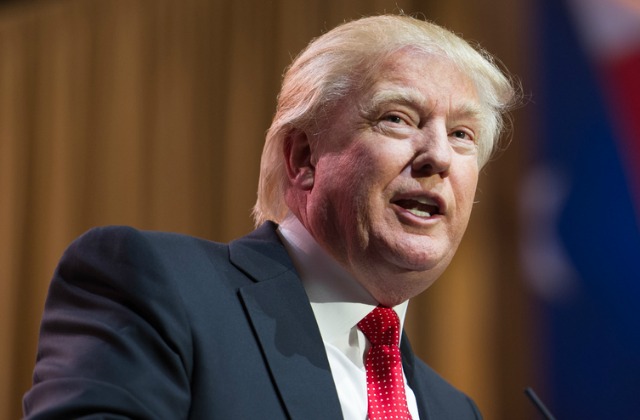 In a new report from the Associated Press, President Donald Trump is referred to as "the ultimate dealmaker."
The story, written by AP White House reporter and former Baghdad bureau chief Vivian Salama, details Trump's efforts to organize a bilateral meeting with Russian President Vladimir Putin.
Why, @AP, why? pic.twitter.com/MKNxqLHqKB

— Greg Veis (@gpveis) June 26, 2017
Per the AP report, Trump is "eager to meet Russian President Vladimir Putin with full diplomatic bells and whistles when the two are in Germany for a multinational summit next month."
But Trump is facing pushback by some in his administration who believe that in light of the current investigation into Russian interference in the 2016 election, "the U.S. needs to maintain its distance from Russia at such a sensitive time — and interact only with great caution."
Salama then notes the "potential benefits to a meeting with Putin," including the possibility that a face-to-face "can humanize the two sides."
She adds that "Trump — the ultimate dealmaker — has repeatedly suggested that he can replace the Obama-era damage in the U.S.-Russia relationship with a partnership, particularly on issues like the ongoing Syria conflict."
Trump has long referred to himself as the ultimate dealmaker, and touted his prowess for negotiation throughout his career as a real estate baron and reality TV host — often exaggerating his ability to negotiate spectacular deals.
Whether or not you believe the president's bluster, it strikes as odd that the Associated Press, ostensibly a bastion for matter-of-fact reporting, would parrot Trump's self-appointed title as the "ultimate dealmaker."
[image via screengrab]
[H/T @Gpveis]
—
Follow Aidan McLaughlin (@aidnmclaughlin) on Twitter
Have a tip we should know? tips@mediaite.com
Aidan McLaughlin - Editor in Chief