Radio Hosts Prank Call Kate Middleton's Hospital, Get Details By Pretending To Be The Queen
Radio Hosts Prank Call Kate Middleton's Hospital, Pretend To Be The Queen...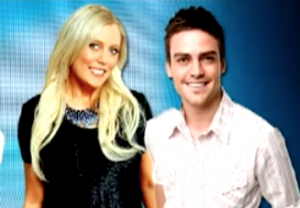 Hospitals are generally known for keeping patients' details under wraps. You would expect even more so if that patient were royalty. You would be wrong: Two Australian radio presenters prank-called the hospital where Duchess of Cambridge Kate Middleton is being treated and managed to get an update on her condition. By pretending to the Queen.
Yes, really.
The 2Day FM announcers Mel Greig and Michael Christian called King Edward VII Hospital on Tuesday morning, pretending to be Queen and Prince Charles. Complete with a "royal corgi" barking in the background. Despite the certifiably terrible accents, the hospital put them in touch with a nurse who had been attending to Middleton (who is hospitalized for acute morning sickness during the early stages of her pregnancy). The nurse — who seemed nonchalant about the "Queen's" inquiry about her granddaughter's "little tummy bug — proceeded to update the pranksters on the Duchess' condition, her treatment, and the time Prince William left the hospital.
Conversation included lines like this one: "When is a good time to come down? I'm the Queen, so I need a lift." And this one: "When are you going to walk those bloody corgis, Charles?"
The hospital released a statement saying it "deplores" the hoax and will be conducting a review of their phone system. Per Sky News:
A spokesman for the hospital said: "King Edward VII's Hospital Sister Agnes can confirm that an Australian radio station made a hoax call to the hospital in the early hours of Tuesday morning.

"This call was transferred through to a ward and a short conversation was held with one of the nursing staff. King Edward VII's Hospital deeply regrets this incident."

John Lofthouse, chief executive at King Edward VII's Hospital, said: "This was a foolish prank call that we all deplore. We take patient confidentiality extremely seriously and we are now reviewing our telephone protocols."
It only takes a phone, some bad accents, and corgis to break down the barriers of patient confidentiality.
Audio of the call below:

Have a tip we should know? tips@mediaite.com