Bannon Reportedly Considered Running For President in Case of Trump Impeachment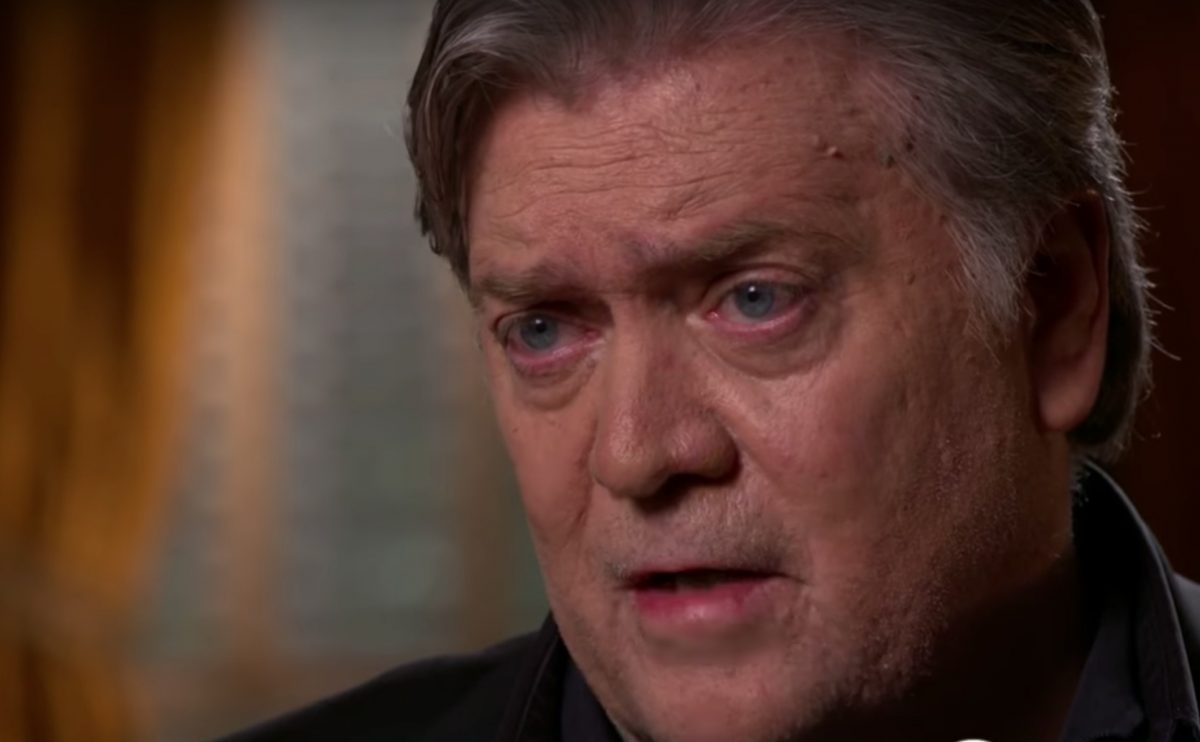 Steve Bannon, former White House chief strategist, considered running for president should Donald Trump resign or be impeached — and even mulled launching a new political party — according to Joshua Green's book Devil's Bargain.
Excerpts of the new edition of Green's book on Bannon and Trump's storming of the presidency were released by Politico, and report that the Breitbart chairman turned White House chief strategist told friends of his own presidential ambitions.
"If Trump quit or was impeached, Bannon told friends, it would eliminate the first great champion of Trumpism—but it wouldn't be a negative judgment on the politics that had swept him into office. In such a scenario, who better to succeed Trump than the man who got him elected? Bannon shared his interest in running for president with only a few close friends, and even they were never quite sure how seriously to take these flights of fancy."
Per Green, Bannon had also "thought hard enough about a path to the White House that he'd even toyed with starting a new political party and settled on a name: the National Union Party."
The name, inspired by a temporary name Abraham Lincoln and the Republican party adopted during the Civil War, "would now unite disaffected populists on both ends of the political spectrum," in Bannon's vision.
"With support from financial benefactors like the Mercer family, he seemed to imagine such a path might be viable, and that a true devotee of right-wing nationalism — rather than a charlatan like Trump—could succeed where his predecessor had failed," Green reported.
Green, a Bloomberg correspondent, dished on Bannon's ouster from the White House — following the appointment of John Kelly as chief of staff — on CNN over the weekend.
He also spoke about watching Oprah Winfrey's Golden Globes speech with Bannon, and he reported in the upcoming edition of his book that the (now former) Breitbart chairman sees the talk show titan as an existential threat to Trump's presidency.
[image via screengrab]
—
Follow Aidan McLaughlin (@aidnmclaughlin) on Twitter
Have a tip we should know? [email protected]
Aidan McLaughlin - Editor in Chief