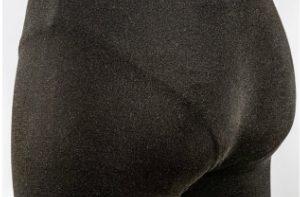 Charles County, Maryland public schools recently threw down a dress code for all its middle schools, and some parents are shocked! Girls are prohibited to dress like backup dancers in a Beyonce video.
No more skin-tight leggings without shirts that extend past their fingertips; in other words, tops must cover their bottoms. Oh the intolerance!
When I see 13 to 18-year-old girls going to DC public schools wearing jean shorts that barely cup their butt cheeks — this doesn't seem too drastic.
But a progressive, black mother named Eboni Banks is screeching that the dress code amounts to body-shaming, that it's racist, sexist and any other "-ist" you can come up with.
When her sixth-grade daughter came to school wearing leggings that violated the dress code, the school called her and told her to bring a pair of jeans for her daughter to change into. No sooner, a livid Eboni Banks filed a cvil rights complaint with the Department of Education.
Mattawoman Middle School's student population is 74% black and 8% Hispanic. So, Banks says the dress code discriminates against minority girls. Newsflash: that would make it a minority-majority school. If it were mostly white, the dress code would still apply, like it does at the other seven Charles County middle schools. And by the way, the school board has also banned boys from wearing pants below their butts. Totally fair — and wise.
Aside from the fact that middle-school girls should be focused on their studies rather than their attire — dressing provocatively awakens sexual desires in young women way too early. Let's face it, the out-of-wedlock birth rate is rampant among young black women. And it's starting with girls as young as 12, who are hyper sexualized from the culture around them — including the fashions that they witness their own single mothers wearing — not to mention the language, music and entertainment they are exposed to.
While some public schools require uniforms, I think all public schools in America should mandate them. Ms. Banks should be grateful that someone's keeping her kid covered up… and concentrating on learning.
— —
Crystal Wright is author of the newly released book Con Job: How Democrats Gave Us Crime, Sanctuary Cities, Abortion Profiteering, and Racial Division. By day, Crystal is a communications consultant and editor and publisher of the blog Conservative Black Chick.
Follow Crystal Wright @GOPBlackChick on Twitter
— —
This is an opinion piece. The views expressed in this article are those of just the author.